Events Calendar
/ June 05, 2017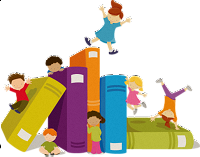 Let us support you along your parenting journey with this ECAAF sponsored program for those soon-to-be parents and/or parents of infants 6 months and younger. Meet other new parents and discuss common child development topics. Complete an Ages & Stages Parent Questionnaire and understand more about your baby and yourself. We guarantee fun activities along with helpful information.
0-6 months and parents.
Sponsored by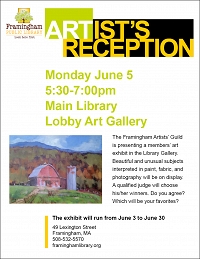 The Framingham Artists' Guild is presenting a members' art exhibit from June 3-June 30 in the Library Gallery. Beautiful and unusual subjects interpreted in paint, fabric, and photography will be on display. A qualified judge will choose his/her winners. Do you agree? Which will be your favorites? Please join us to meet artists and enjoy some refreshments during our opening reception.