McAuliffe@Night: Outdoor Summer Jazz Performances and Jams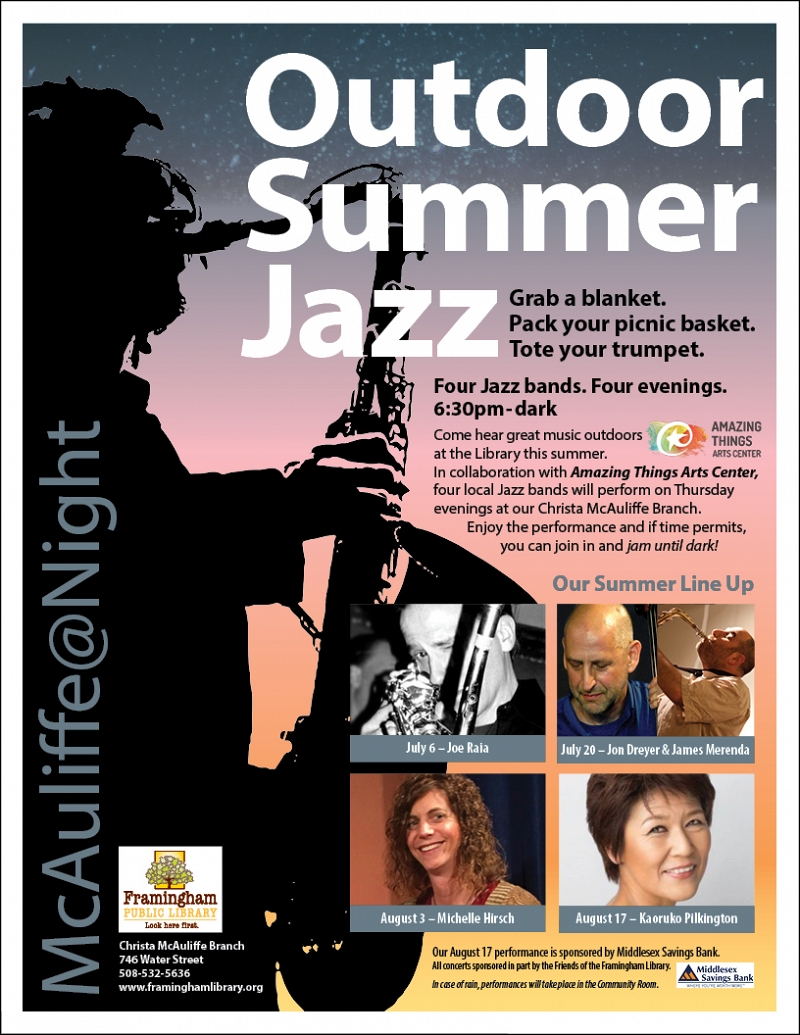 In collaboration with Amazing Things Arts Center, four local jazz bands will perform on Thursday evenings at our Christa McAuliffe Branch Library.
July 6: Joe Raia
July 20: Jon Dreyer and James Merenda
August 3: Michelle Hirsch
August 17: Kaoruko Pilkington
If time permits, join in and jam after the performance!
More information to follow.