Help Put the Bookmobile on the Road!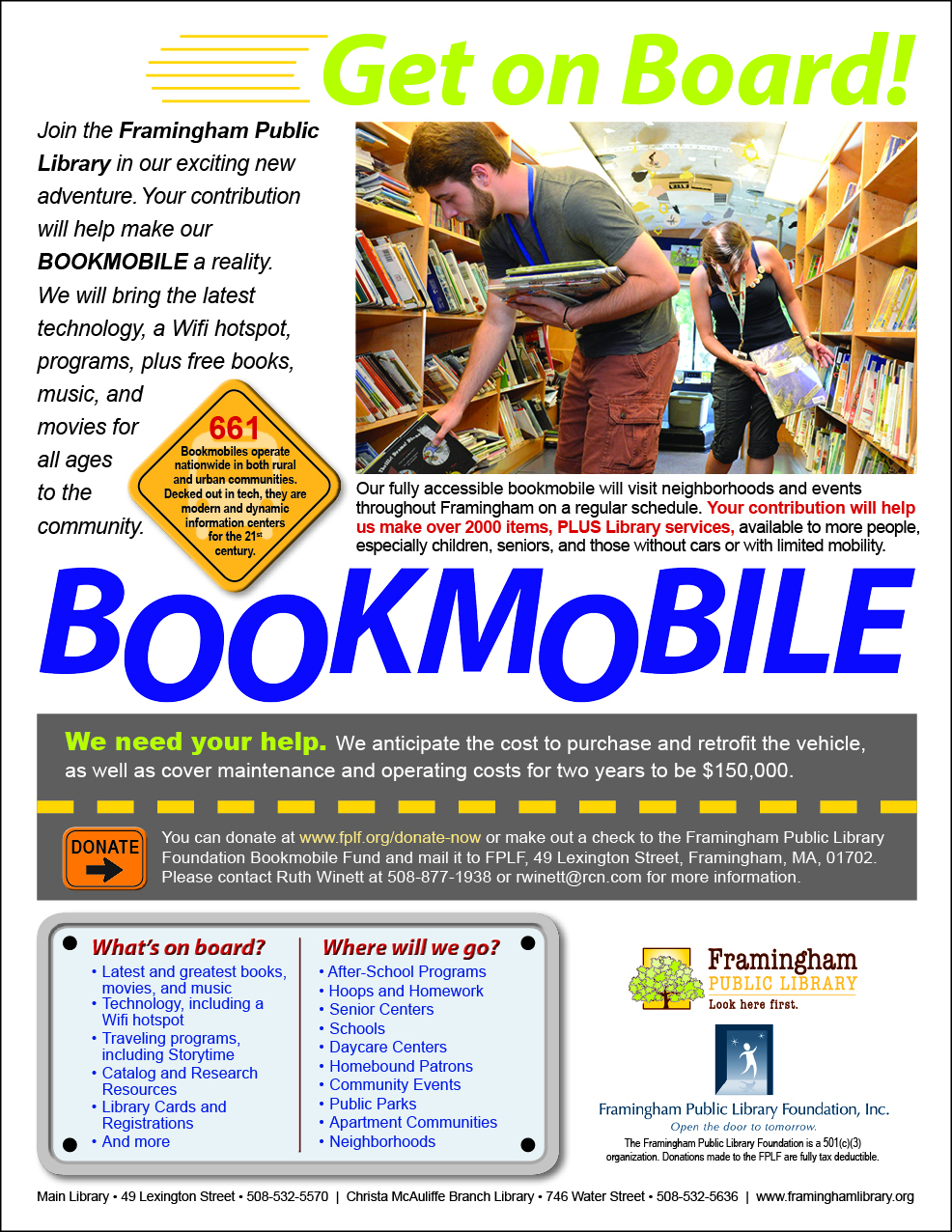 Help the Framingham Public Library Foundation raise $150,000 to purchase, outfit, and operate a bookmobile that will bring library resources and programs to people with limited access to the library.
Make a donation online:
Mailing a check to the Framingham Public Library Foundation, 49 Lexington Street, Framingham, MA 01702.
Purchasing something from amazon.com through our amazon.com portal. A portion of the sale will go towards the bookmobile fund.
Through the generosity of an anonymous library patron, all donations made by private individuals through February 15, 2018 will be matched 100%, up to a total of $20,000! Every dollar you give will be doubled.
To learn more about the Foundation, click here.