Friends receive donation from Chestnut Hill Realty!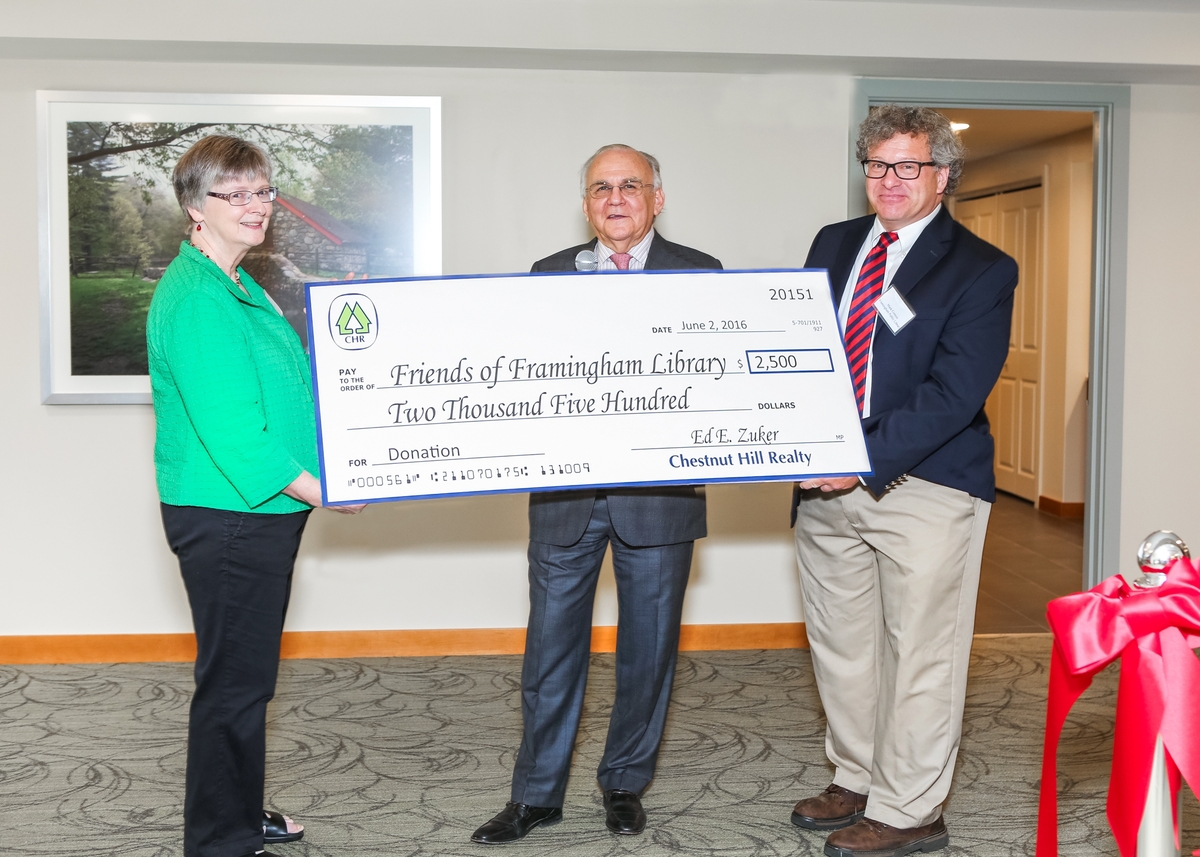 On Thursday, June 2, Edward Zuker, Founder and CEO of Chestnut Hill Realty, presented the Friends of the Framingham Library with a donation of $2,500. This presentation was part of the MetroWest Chamber of Commerce ribbon cutting ceremony for the new Amenities Center at Water View Village Apartments, 1296 Worcester Road, Framingham. The Amenities Center includes a fitness center, conference room, activity room, media room, and community room.
Given the breadth of programs and other services the Library provides to the residents of Framingham and the surrounding area, Chestnut Hill Realty decided the Friends of the Library was a really good fit for their philosophy of contributing to charitable organizations in the communities where they have apartments.
The Friends of the Framingham Library are a 501 (c)(3) charitable organization dedicated to the supporting the work of the Framingham Library. This year the extended closure of the Main Library had a negative impact on the Friends' ability to do that. The eagerly awaited reopening of the Main Library on June 11 will mark the redoubling of the Friends efforts to help the Library provide an amazing array of services.
Contributions to the Friends may be made on the Library's website, or by check. Checks should be made payable to The Friends of the Framingham Library, and mailed to Nancy Grifone, Treasurer, 1 Crosby Circle, Framingham, MA 01701. Contributions are tax deductible charitable gifts, and are eligible for corporate matching gifts.
Please click here to read the Press Release.