We are proud to announce…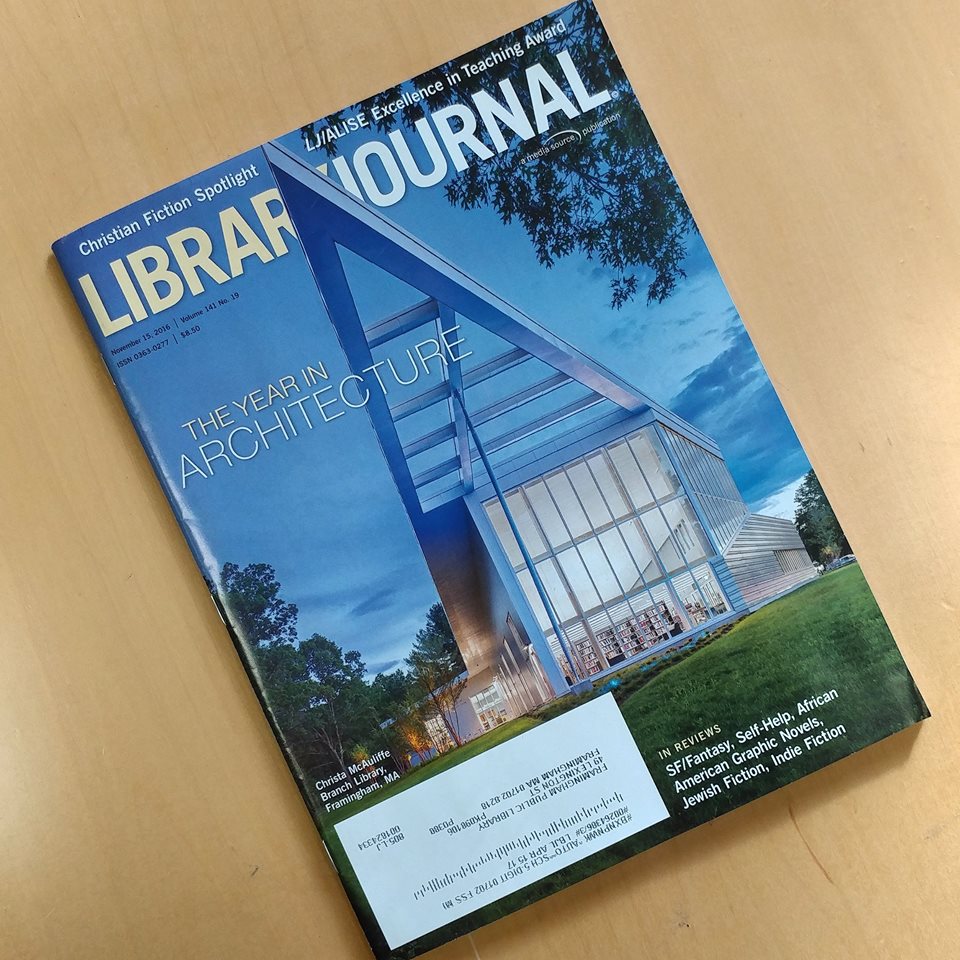 Library Journal featured Finegold Alexander Architects' design of the Christa McAuliffe Branch Library on the cover of its YEAR IN ARCHITECTURE 2016: OPEN FOR BUSINESS edition.
Read the story in the Metrowest Daily News here.
Read the Library Journal article on our beautiful Library and others here.
http://framinghamlibrary.org/mcauliffe-branch