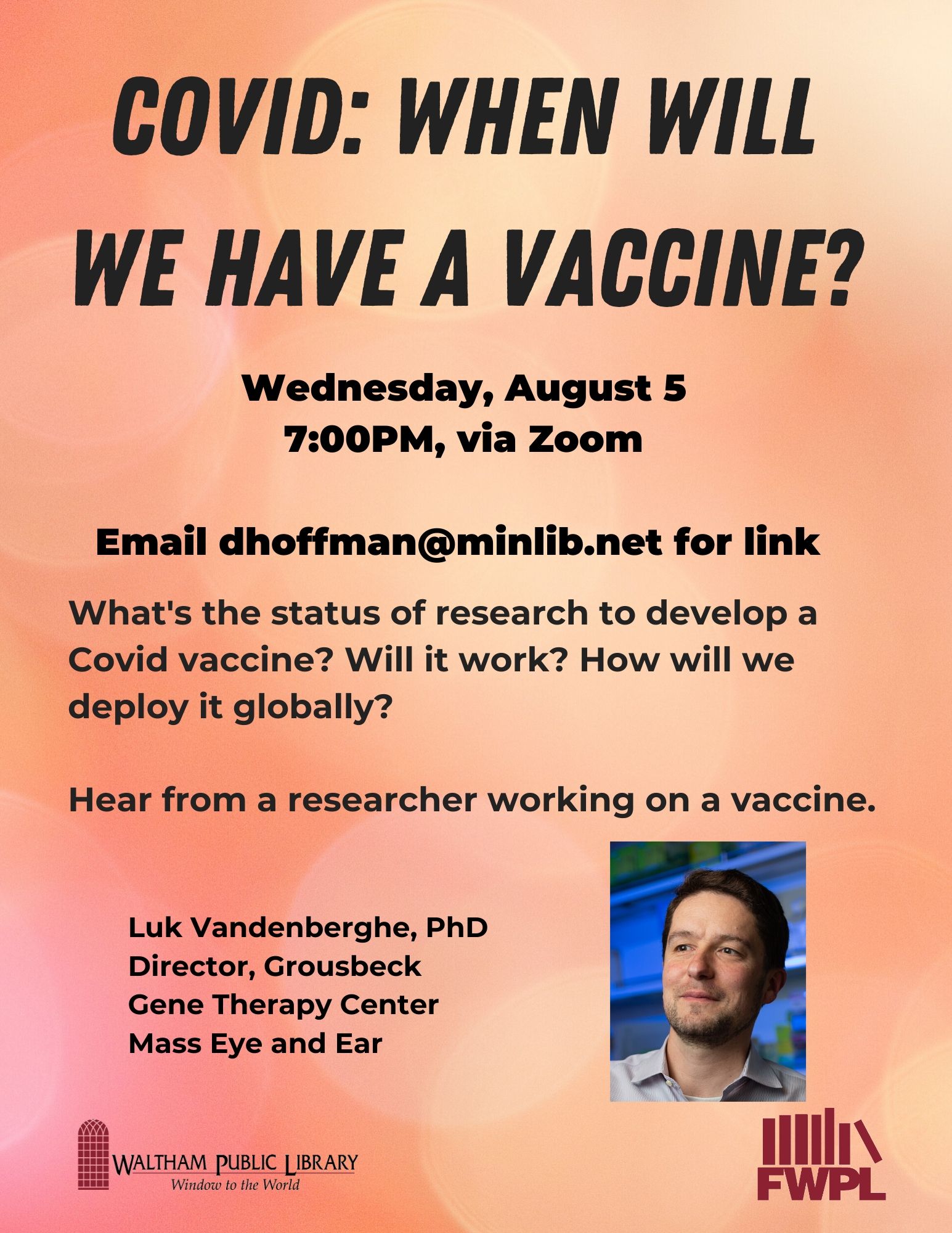 Virtual Presentation by Dr. Luk Vandenberghe
Wednesday, August 5, 7pm
Over 14 million people in the world have been infected by Covid-19 and over half a million have already died. The only way we can begin to return to normal life is with a safe and effective vaccine. When will we have one? How will we know it works? How will we deploy one globally? Hear from a researcher who is working 18 hour days to develop a Covid-19 vaccine. Dr. Luk Vandenberghe normally focuses on developing genetic treatments for inherited blindness, but when the pandemic hit, he and his lab pivoted to work on Covid-19. Join us for this inside look at where we are with a vaccine. This is a virtual presentation. Please email dhoffman@minlib.net for the Zoom link.
Sponsored by the Waltham Public Library.