Puzzle Swap is Back at McAuliffe!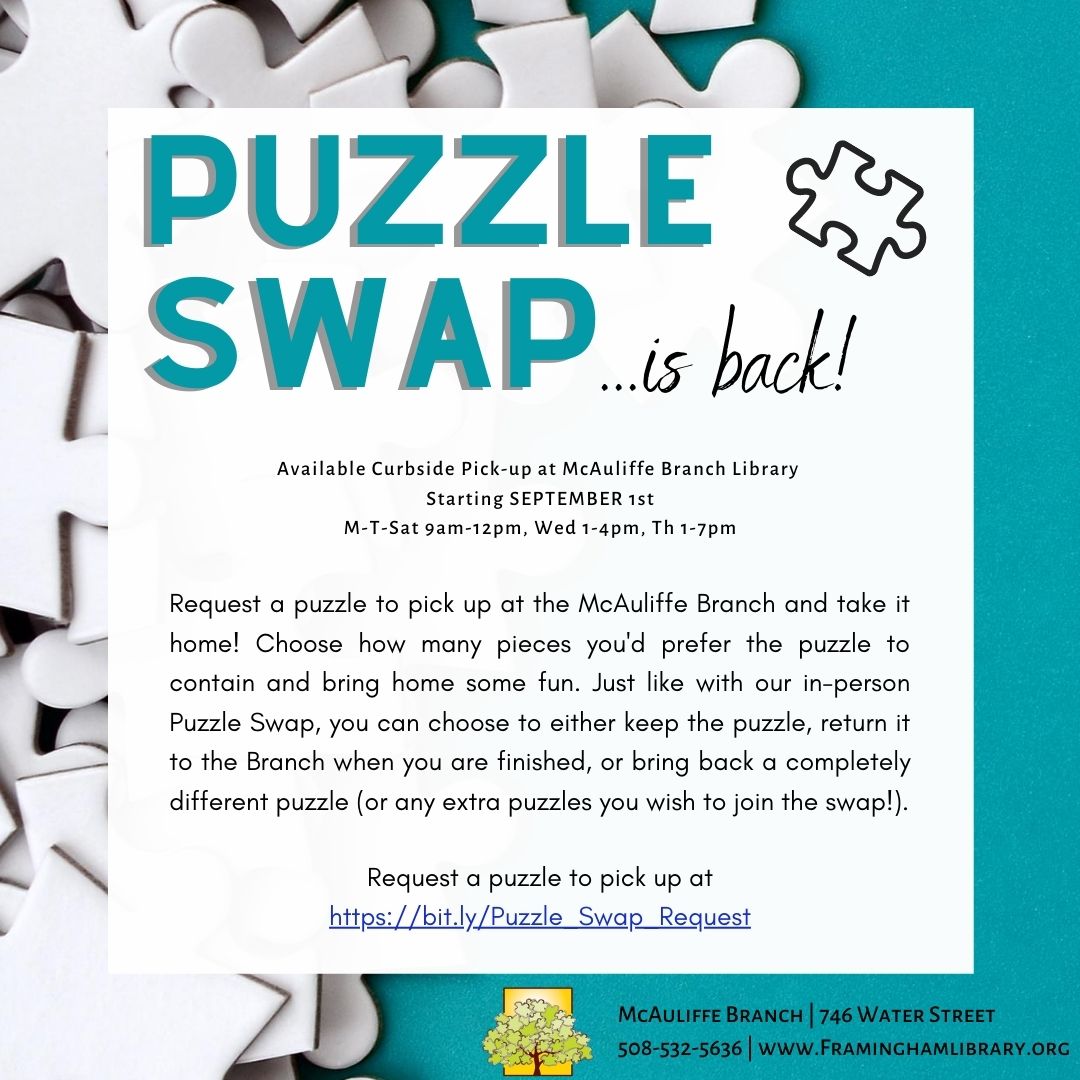 Available Via Curbside Pick-up at McAuliffe Branch Library
Starting September 1st
Monday, Tuesday, Saturday, 9am-12pm, Wednesday, 1-4pm, Thursday, 1-7pm
Request a puzzle to pick up at the McAuliffe Branch and take it home! Choose how many pieces you'd prefer the puzzle to contain and bring home some fun. Just like with our in-person Puzzle Swap, you can choose to either keep the puzzle, return it to the Branch when you are finished, or bring back a completely different puzzle (or any extra puzzles you wish to join the swap!).
Click here to request a puzzle.