Zoom Community Hour: Laying the Foundation for Reopening the City, Tuesday, May 19, 5 pm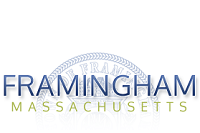 Mayor Spicer will be joined by Adam Barnosky, Esq., Chair of the Framingham Board of License Commissioners; Dr. Sam Wong, Director of Framingham Public Health; and Jim Snyder, Director of Framingham Parks and Recreation to react to Governor Baker's Monday, May 18, announcement about reopening the State and discuss what it means for Framingham.
Attendees will be able to pose questions during the hour via Zoom's Chat function. If people cannot attend and have questions, please email kmcfalls@framinghamma.gov with the subject line: May 19 Community Hour. Click here for information on how to join. A video recording of the Zoom will be available following for those who cannot attend.