Thinking Money
A traveling exhibition to U.S. public libraries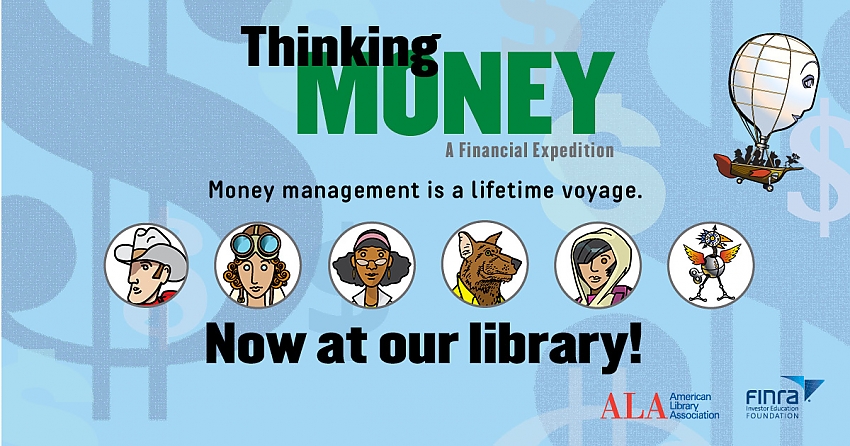 Money affects all Americans, but many of us lack the knowledge we need to make smart financial choices that will prepare us for whatever the future brings. Thinking Money strives to teach tweens, teens and their parents, caregivers and educators about financial literacy topics—like saving, spending and avoiding fraud—in a way that is not only understandable, but fun.
Thinking Money is a museum-quality traveling exhibition that is traveling to 50 U.S. public libraries between 2016 and 2018. Framingham Public Library will be hosting it from December 13, 2016 through January 18, 2017. Through an adventure-themed storyline, interactive iPad content and other fun, hands-on activities, the exhibition explores the following themes:
Wants vs. needs
Earning and paying interest
Preparing for rainy/sunny day
Imagining your future self
Avoiding financial fraud
Thinking money
In addition to the exhibit, Framingham Public Library will be running a series of programs aimed at teens and their families to promote financial literacy. They will be running in the evenings over the length of the exhibit on the following days:
Thinking Money was created by the FINRA Investor Education Foundation in partnership with the American Library Association (ALA) Public Programs Office.