Become a Tutor
We are looking for volunteer tutors for our program. Are you interested in teaching a student to read or write (BL - Basic Literacy student)? Are you interested in helping a student learn to speak English (ESOL - English for Speakers of Other Languages)? We offer a six-week training course (two hours each session), taught by certified Literacy Volunteers of Massachusetts (LVM) trainers. The schedule for the training is listed below. At the end of the training, you will be matched with a student and the fun begins!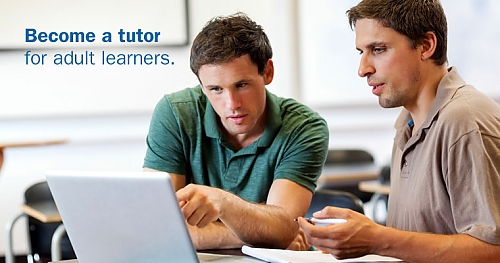 I'm interested and would like more information about becoming a tutor!
Virtual Information Sessions
Come to an information session to find out more about our wonderful program. We will talk about the organization of Literacy Unlimited and Literacy Volunteers of Massachusetts. Learn the type of tutoring that we practice. Meet the coordinator and other potential tutors. There is no registration required for information sessions.
None currently scheduled, check back soon.
Virtual Tutor Trainings
We do require registration for the 12 hours virtual tutor trainings. It is recommended that you attend an information session prior to beginning for tutor training. Please click on the link below to registration. The virtual tutor trainings are scheduled here:
1. English for Speakers of Other Languages Tutor Training (ESOL)
Online ESOL Tutor Training: April 20th - May 25th, 2022, Wednesdays 5:30 - 7:30 pm (Session full)
2. Basic Literacy (BL)
Please click here to register for a Virtual Tutor Training session!