Virtual Learning
Remote Tutoring Resources new
Tutor Resources Reference Guide From Literacy Unlimited Office: You really should read this!
Working with Students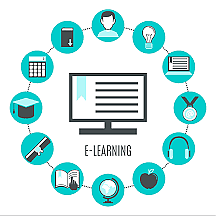 Romote Tutoring Video LVM From Eleanor Stafford new
Distance Learning with Basic Lit and ESOL Students From Eleanor Stafford, please click here!
COVID-19 Distance Learning Resources From ProLiteracy, please click here!
Zoom download instructions:
WhatsApp Introduction New
WhatsApp Messenger is a FREE messaging app available for Android and other smartphones. WhatsApp (called WhatsApp Messenger in App Store) uses your phone's Internet connection. You can send messages, make calls, or make video calls. No additional charges. For more information click here.
We've Been Here before – A bit of interesting history about Framingham and pandemics
How Framingham Endured the 1918 Flu Pandemic: What it Teaches Us About Our Fight Against Coronavirus
Want to try being a historian or working with your student to be one in these unprecedented times?
The Framingham History Center is creating a COVID-19 digital archive and you and your students can participate by recording snapshots (i.e., written and/or photos) of your daily lives. For more information, please click here!
Articles about COVID-19
An update on COVID-19 by Erin S. Bromage, Ph.D. and Associate Professor of Biology at UMass Dartmouth. (Source is from https://www.erinbromage.com)
How You Can Help
To express our gratitude to the health care workers, who are on the frontlines of this "war", and to applaud them, on this website you can make donations. Your donations will be used to help buy more protective gear for the doctors and nurses, who are facing a very heavy work load and do not have sufficient supplies to protect themselves from the very disease they are fighting.
You can also make masks donate to your neighbores, local essential services, such as Hospital, Supermarket, Post Office, Police and Fire Department.
Health Care and Other Rights New
Everyone should immediately seek assistance to health care, if COVID-19 related symptoms or any other medical need. It is also important for everyone to know that health care is available regardless of immigration status.
The Office of Attorney General Maura Healey is here as a resource to assist our communities during this pandemic, and they are provide you with additional informational tools that they have prepared for community distribution. Here is the multilingual versions:
English:
Español (Spanish):
Português (Portuguese):
русский (Russian):
中文 (Chinese):
Tutor Survey Results
The results of our Recent Survey of our Tutors are IN! (We had 133 responses!)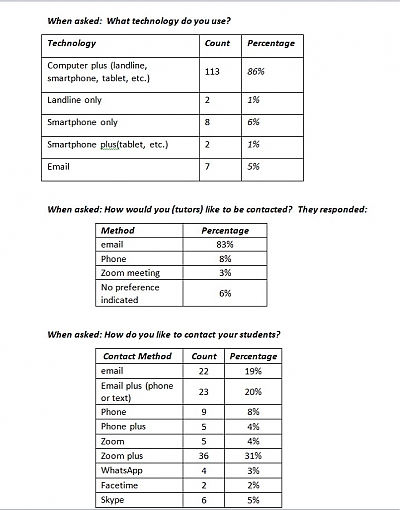 COVID-19 More Information