May Baskets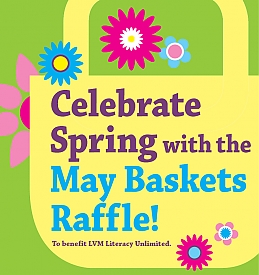 The May Baskets Raffle benefits LVM Literacy Unlimited, the adult tutoring program in MetroWest. We have a basket for everyone—electronics, toys, food, wine, fun, and more!
Tickets cost $3 each or 6 for $15, and are available at:
Framingham Public Library
Christa McAuliffe Branch Library
Morse Institute Library (Natick)
Bacon Free Library (Natick)
The raffle runs May 1-May 31.
And here are the baskets! Click the small image to see the basket along with its contents and location. Photography by Carrie-Lyn Woodsum.