May Baskets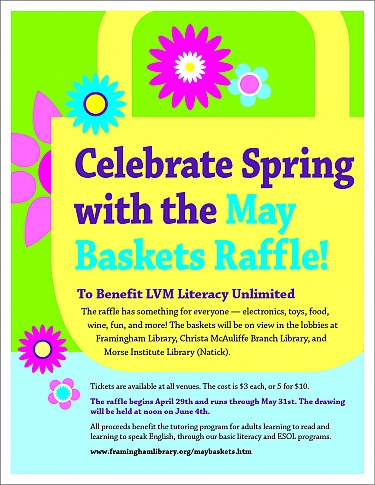 The May Baskets Raffle benefits LVM Literacy Unlimited, the adult tutoring program in MetroWest. We have a basket for everyone—electronics, toys, wine, fun, and more!
Tickets cost $3 each or 5 for $10, and are available at:
Framingham Public Library
Christa McAuliffe Branch Library
Morse Institute Library (Natick)
At each library, there is a sheet listing the baskets and the donors. Raffle tickets are for sale at the circulation desks. The raffle runs April 29 to May 31. Drawing for the raffle prizes will be June 4th at noon.
Thanks so much to all the individuals and businesses who donated to our fundraiser!
Browse the 2019 Baskets!