Brown Bag Learning Series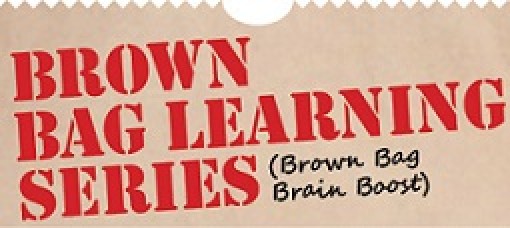 Looking for a fun way to learn something new? Join us at the Main Library for the Brown Bag Learning Series. Bring your lunch from 12-1pm every first Friday of the month and hear local experts talk about practical and relevant topics such as retirement, health, travel, personal finance, urban gardening, and more.
Here are our upcoming speakers and topics for 2018:
April 6 - Advanced Retirement Strategies- Stephen Pessotti
May 4 - Introduction to Homeopathy - Vera Volfson
June 1 - Fun Ways to Stay Active and Healthy - Allison Holland, Home Helpers of Wayland
July 13 - Qi Gong - Brenda Scott
August 3 - Zero Waste at Home - Claudia Gustavson
September 7 - On Angel's Wings, Journey through Alzheimer's - Deborah Lynn/Nancy McGeoghegan
October 5 - Introduction to Acupuncture and Chinese Medicine - Dr. Hua Hai
November 2 - Planning and Economic Development - Art Robert
December - TBA
View some of our past presentations, as recorded by the Framingham Government Channel:
For more information about the Brown Bag Learning Series, please contact Helen Lui at 508-532-5570 or by email at hlui@minlib.net.