Community Events
November 2018
Social Media 101: A Presentation
Wednesday, November 7, 6-8pm, Christa McAuliffe Branch Library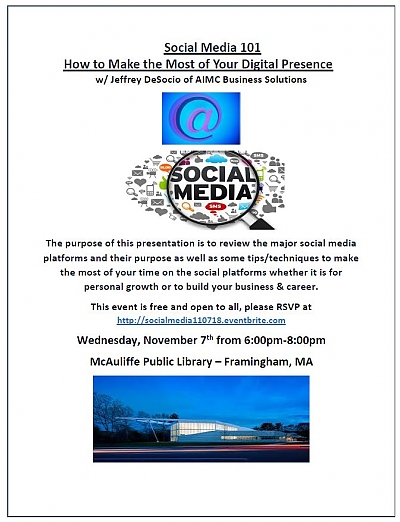 October 2018
Sunset Cemetery Tour
Sunday, October 28th, Edgell Grove Cemetery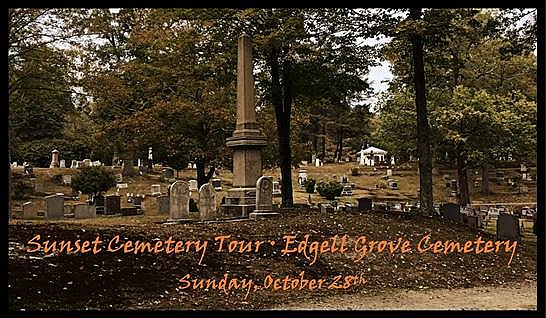 Moon Landing in Context Series
September 2018-October 2019, The McAuliffe Center for Integrated Science Learning, Framingham State University
This project aims to contextualize the Moon Landing within the historical, social, and cultural framework of the Sixties, specifically the period from 1962, President Kennedy's speech at Rice University, to 1972, the year of the last Apollo Mission.
The project is directed by Dr. Irene Porro of the McAuliffe Center for Integrated Science Learning and benefits from the scholarly contribution of Framingham State University faculty, Smithsonian Institution experts, and scholars from other academic institutions to engage Framingham State students and Massachusetts communities.
For further information, download the Schedule of Events, and visit the Moon Landing in Context website.
September 2018

Fuller Middle School Presentations
Saturday, September 29, 10-11am, Framingham Public Library
Saturday, October 6, 10-11am, Christa McAuliffe Branch Library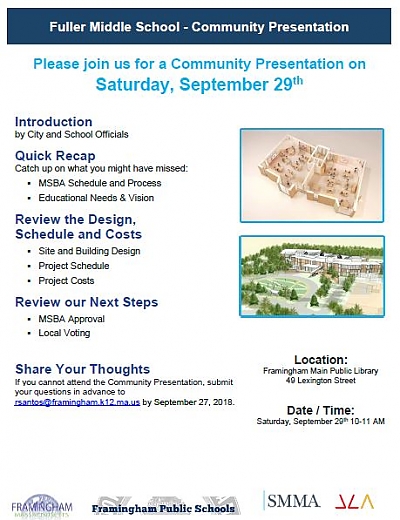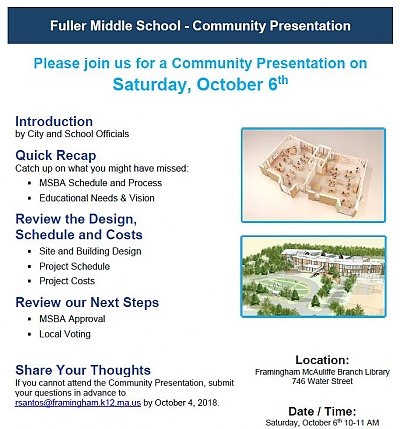 Ambulance 255 Comes to Framingham
Sunday, September 23, 2018, 2pm, Edgell Memorial Library, 3 Oak St., Framingham
In 1916, Gordon Ware of Framingham volunteered as a WWI ambulance driver in the American Field Service six months before Congress declared war. Ware was stationed in the Balkans, also known as the "Forgotten Front," and documented his experiences in an unfinished memoir - What Did You Do in the Great War Father? Just as the memoir brings to light the life of an ambulance driver, so does the restored 1916 Model T Ford Ambulance 255.
This WWI ambulance serves as a tangible reminder of the 2,500 American volunteers who drove these vehicles, including E.E. Cummings and Ernest Hemingway. George King of N. Franklin, CT and Jeff Klinger of Sudbury restored and maintain "255" and have taken it to Europe and the Eastern U.S. as they present a history of American Ambulance Field Service. They participated in President Obama's inaugural parade, ceremonies at Arlington National Cemetery, and many presentations to students, historical societies, and veteran's organizations.
Tickets are $5/FHC members and $10/non-members. Purchase tickets at framinghamhistory.org or mail checks to FHC P.O. Box 2032, Framingham, MA 01703. Tickets may be purchased on the day of event if we haven't sold out.
For more information call 508-626-9091 or visit the Framingham History Center blog.
Boston Hill Advisors Presents "What Will Your Retirement Look Like?"
Wednesday, September 12th, 1pm, Christa McAuliffe Branch Library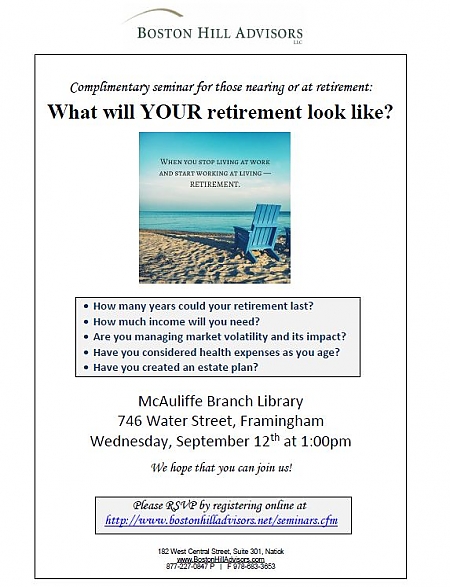 Native Woody Plant Materials (course)
Tuesday, August 28, 10am-2:30pm; Tuesday, September 4, 11am-1pm; Tuesday, September 11, 2018, 10am-2:30pm, Garden in the Woods, Framingham

Explore the huge variety of native trees, shrubs, and woody vines. Learn which species grow well in shade, which support local wildlife, and how to stagger plantings for continuous bloom, fruit production, and fall color. We'll discuss growth characteristics, cultural requirements, and best horticultural uses. The course will include lectures and walks in the Garden as well as a field trip to The Arnold Arboretum. Bring a bag lunch.

Location: Garden in the Woods, Framingham, MA, and the Arnold Arboretum, Boston, MA
Program Code: HOR1100
Instructor: Dan Jaffe
Fee: $170 (Member) / $200 (Nonmember)
Limit: 24
Certificate: Core: HD; Elective: Adv.HD
CEU: NOFA AOLCP: 11; MNLA MCH: 1; MALP MCLP: 3; MAA MCA: 1
Cosponsor: Ecological Landscape Alliance and The Arnold Arboretum of Harvard University