Downtown U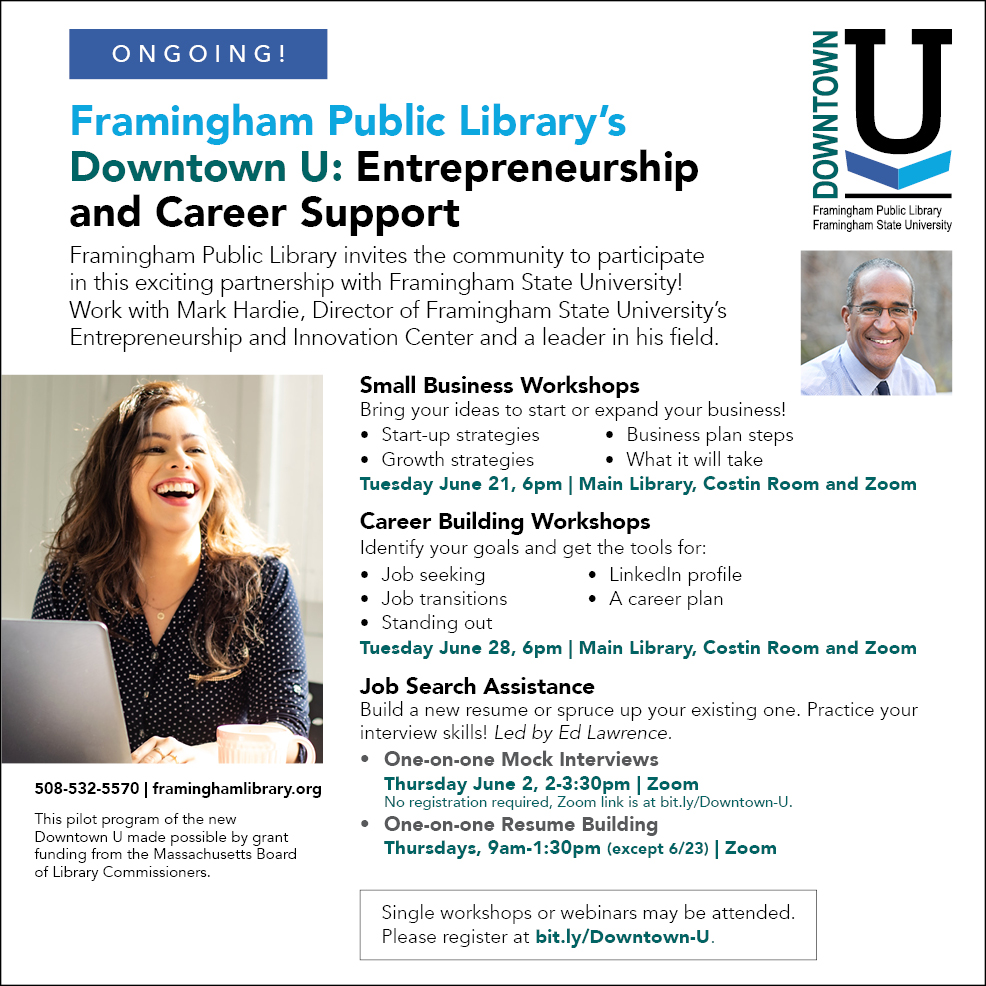 Framingham Public Library's Downtown U: Entrepreneurship and Career Support
Framingham Public Library invites the community to participate in this exciting partnership with Framingham State University! Work with Mark Hardie, Director of Framingham State University's Entrepreneurship and Innovation Center and a leader in his field.

All offerings are via Zoom.* Single workshops or webinars may be attended.
Please register at bit.ly/Downtown-U.
*If you need access to a computer, please email us at fplmail6@minlib.net or call the Main Library at 508-532-5570 and speak with one of the staff.*