Voting: 2020 Elections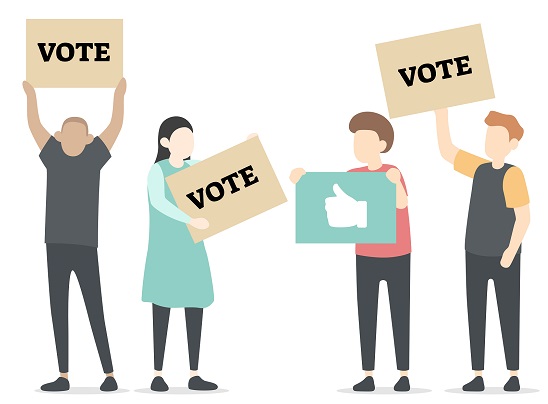 This page highlights the important information you need to vote in the 2020 Presidential Elections. Most of what you'll read below links to other websites, primarily the very informative voting webpages from the City Clerk's Office.
This election season, many of us are choosing the new option to vote by mail, so it is especially important to understand the process of submitting your ballot by mail. Please do not hesitate to ask for help navigating the forms, procedures, and process of voting; it is your right and responsibility to vote!
Topics on this webpage include:
This webpage will be updated with more information as the November 3 election approaches.
Important Dates
The Voting Process
Step 1. Confirm your voter registration/Register to vote.
Click/tap HERE for registration information from the City Clerk. Includes FAQs on registration, checking your registration status, registering by mail, and registering online.
Step 2. Preview your ballot and learn about the candidates.
View Your Ballot, and other voting information. Enter your residential address to see your:
Step 3. Choose your method of voting.
Once you are registered to vote, choose one of the following options for instructions on the different ways to cast your ballot. Each of these options links to the City Clerk's website. Please read the instructions carefully, and ask for help if you do not understand something
Step 4. If you are voting in person on Election Day: Find out where to vote and learn about safety information at the polls.
Click/tap HERE for information if you are voting in person on Election Day. This webpage describes safety measures the City is taking and what you should bring with you to maximize your safety at the polls.
To find out where you will vote in person:
Want more information about the voting process?
For a detailed explanation of the voting process and in-person voting safety measures, watch City Clerk Lisa Ferguson's presentation:
Candidate Profiles in the November 3 Election
This list is incomplete. Please check back for more candidate information as Election Day approaches..
President of the United States (POTUS)
Donald J. Trump (incumbent, Republican)
Joseph R. Biden (Democrat)
U.S. Senator
Edward J. Markey (incumbent, Democrat)
Kevin J. O'Connor (Republican)
U.S. Congressional Representative
Katherine M. Clark (Democrat)
Caroline Colarusso (Republican)
Precinct Maps
Your precinct determines where you will vote and to which Massachusetts State District you belong.
To view the streets and boundaries of each of the 18 precincts that comprise Framingham, click here.
To look up your precinct number, enter your address here.
Congressional Districts
All of Framingham belongs to the Fifth Congressional District, which is currently represented by Democrat Katherine M. Clark.
Need Help?
City Clerk, Framingham
Lisa A. Ferguson
Secretary of the Commonwealth of Massachusetts, Elections Division
Detailed information on voting registration, voting procedures, district maps. FAQs.
Contact: Toll Free: 1-800-392-6090 (within Massachusetts only); Telephone: 617-727-7030; Fax: 617-742-4528; Email: cis@sec.state.ma.us
Please contact the Library's Reference Department for assistance with any aspect of the voting process. We can also help you with filling in, faxing, printing, and scanning/emailing forms. Call: 508 -532-5570,, or Ask a Librarian online.