Did You Know?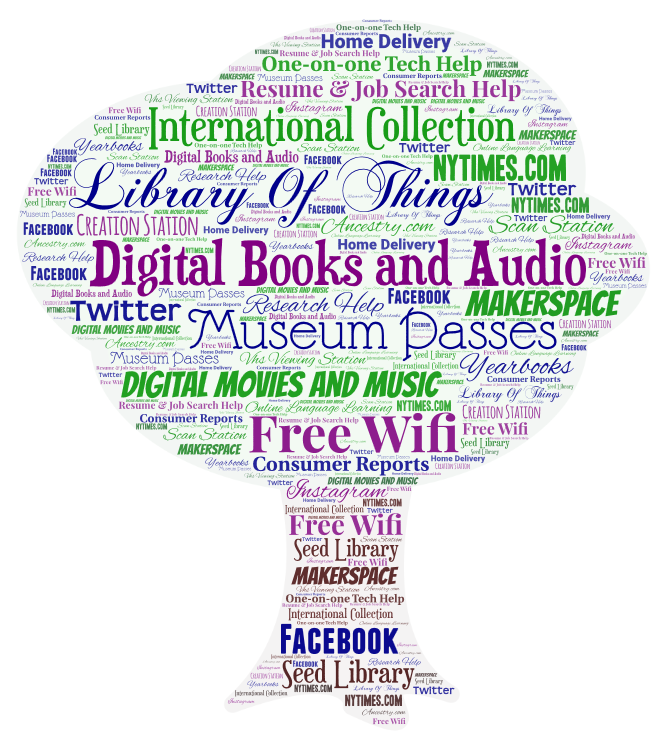 With your library card, you have access to the many FREE resources Framingham Public Library offers. Click on the tree to find out more about what we offer.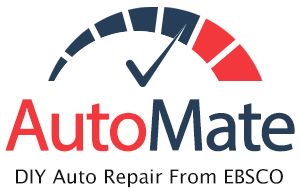 Resource of the Month: AutoMate
AutoMate is a database provided for FREE by the Framingham Public Library that contains DIY service and repair instructions for thousands of vehicles. Use drop down menus to find your car and then scroll through categories like Electrical, Fluids, and Tires, or search for a specific term in the search box. You'll find step-by-step repair and maintenance instructions, detailed diagrams, service bulletins, and more.
FREE Resources and Service We Offer
Wifi Free Connections - Bring in your laptop or tablet for unlimited Internet access.
Internet Access - Use library computers to get online for free, and print for a small fee.
Creation Station - Access advanced software such as Adobe Creative Suite, and Microsoft Project, Visio, and Visual Studio.
One-on-One Tech Help - Meet with a librarian for one-on-one help with your technology questions or how to download digital books,movies, and music to your computer, tablet, or smartphone.
Job Search Help - Resumes, cover letters and job search strategies. Access the Glassdoor database for an inside look at jobs and companies.
In Home Services - For homebound Framingham residents who need home delivery of library books and audiobooks. Contact our Community Services Librarian Amy Sadkin at asadkin@minlib.net, 508-532-5570, ext. 4347 to inquire.
NYTimes.com - Free subscription to the daily New York Times online.
International Collection - Spanish, Portuguese, Chinese, and Russian books, magazines and newspapers. Smaller collections available in many other languages.
Scan Station - Scan to email, printers, USB or Google Docs for free.
Makerspace - COMING SOON! Our new SparkLab will offer 3D printers, textiles, coding software and devices, electronic components, building equipment, photography equipment, and craft materials.
Library of Things - Unconventional items such as guitars and ukeleles, mobile hotspots, gardening tools, bike pumps, and so much more.
Events - Book discussions, movie screenings, concerts, lectures, and more.
Museum Passes - Borrow free or reduced admission passes to local museums. View details and make reservations online.
Books and Audiobooks - Borrow eBooks and audiobooks for your iPad, iPhone, Kindle, or other tablets, smartphones and eReaders, using OverDrive.
Digital Magazines - Download popular magazines for your tablet, computer, or smartphone using OverDrive.
Downloadable Music, Audiobooks, Movies and TV - Borrow music, audiobooks, feature films, documentaries and TV series through Hoopla.
Language Courses - Study languages using Mango on your computer or tablet. Borrow language CDs, dictionaries and workbooks from our collection.
Consumer Reports - Access Consumer Reports at home through our website.
Ancestry.com - Thousands of family history databases, including vital records, census records, ship passenger lists, military records and more. (In library use only)
Online Subscriptions - Access specialized databases including Morningstar, ReferenceUSA and Westlaw.
Online Cards - Apply online for a library card to access eBooks, select online resources, and request materials.
DVDs - Borrow newly released movies and TV series for $1 for a week.
Foreign Films - We have many foreign language DVDs in our collection: Russian, Portuguese, Hebrew, Chinese, Spanish and more.
Music - Borrow CDs by your favorite artists.
Playaways - Audiobooks preloaded on mp3 players.
Large Print - Popular books with larger text for easier reading.
Monthly Email Newsletter - Receive the latest news and events in your email.
Wowbrary - A weekly newsletter highlighting our newest books, eBooks, DVDs, audiobooks, and music CDs.
Yearbooks - We have a number of Framingham High School yearbooks in our Local History collection. You can also view them online.