Teens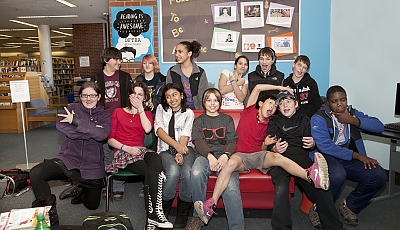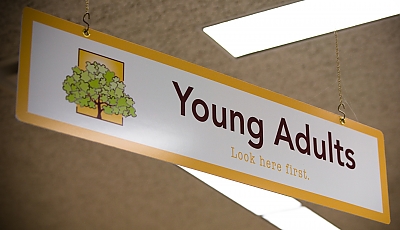 Upcoming Events
Please see our Events Calendar to view upcoming programs for Teens.

Summer Reading Starts Now!
Summer Reading for middle and high-schoolers is live at Framingham Public Library! Many of you have signed up already, but if you have yet to do so, here's how you can:
Stop by either the Main Library or the McAuliffe Branch. There will be binder with a sign up form in each of the Teen Areas. Just fill out your name, grade, school, town, and email, and you're good to go.
Once you've filled out the form, grab one of our Universe of Stories drawstring backpacks just for signing up! It contains a Universe of Stories bookmark, a Summer Reading Program book mark (which includes information on all of our summer programs this year), and a 10-hour reading slip.
Every time you read 10 hours, fill out a new 10-hour reading slip and hand it in at the main desk for a free prize from the prize cart. The more you read, the more you win!
When filling this out, make sure you select which of the six raffle prizes you'd like to be entered to win. The options are: Arts & crafts, Movies, Manga/Anime, Fortnite, Comics, and Drone!
At the end of Summer Reading Ice Cream Party, we'll draw a winner for each for each of the raffle prizes. The more you read, the more chances you have to win!
BTW, any reading you do this summer counts: for example, magazines, graphic novels, news, books for fun, cereal boxes, etc.—-not just books for school!
For information on all our summer programs for 6th-12th graders, visit our Teen Event Calendar by clicking here. Dates/Times can be found there, as well as info on our monthly AniManga Club and Video Game Hangout.
Star Wars Celebration - https://framinghamlibrary.org/calendar/event/all-ages-star-wars-celebration
Fortnite Tournament (w/ Game Underground) REGISTRATION REQUIRED - https://framinghamlibrary.org/calendar/event/fortnite-tournament-w-game-underground
AniManga Club Craft: Kawaii Pillows - https://framinghamlibrary.org/calendar/event/animanga-club-craft-kawaii-pillows
Universe of Squishies Craft - https://framinghamlibrary.org/calendar/event/universe-of-squishies
Space Nailed It! Competition REGISTRATION REQUIRED - https://framinghamlibrary.org/calendar/event/space-nailed-it-limited-space-registration-required
End of Summer Ice Cream Party - https://framinghamlibrary.org/calendar/event/end-of-summer-ice-cream-party
Introducing out new Make It! Program Series

Starting in March, Framingham Public Library will be hosting a series of Make It! programs in the spring and fall focusing on art and creativity. Space is limited for all of them, and registration is required. to sign up, please click on the event listing below (if available), and fill out the form at the bottom of the page. When doing so, please put the grade of the person/people attending in the "Message" box, as well as the names of any additional registrants.
March 26th - Sewing 101
April 30th - Soap Making
May 28th - Teen Sip & Paint
September 24th - Mask Making (Halloween Edition)
October 22nd - Henna Tattoo
November 26th - TBD

"This program is supported in part by a grant from the Framingham Cultural Council, a local agency which is supported by the Mass Cultural Council, a state agency."
VIZ Manga's Shonen Jump chapters are now free!
Would you like to read new chapters of My Hero Academia, RWBY, Black Clover, The Promised Neverland, One Piece, and 12 more series for free, the same day they're released in Japan (legally)? Now you can! Shonen Jump will be posting English translations of the three most recent chapters of their currently running series on their new website and app. Just visit the website posted below to see what's available.

https://www.viz.com/shonenjump
AniManga Club and Video Game Hangout are now monthly programs!
Our popular AniManga Club and Video Game Hangout programs are now happening every month! They'll usually take place on a Saturday, or a half/no school day during the week, but keep an eye out on our website event page, and/or our montly teen program bookmarks (found in the teen area, or on one of our school visits) for more information.

These programs, like all of our teen programs, are for those in grades 6-12.

Video Games are Here!
We have recently added several games for the Nintendo Switch, PS4, Wii U and XBox One to the Young Adult collection! Games may be borrowed for free for one week. We would like to expand our gaming collection, so please consider donating games you don't play any more to the library.

Forgotten Our Stuff?
We have manga, anime, fiction, paperbacks, an online list of new books, databases, Internet access, wireless, audiobooks, videos, and all kinds of nonfiction and reference materials. If you're looking for something fun to do or read, or if you just need to study, we're the place - we've got it all!

Looking for a Good Book?
Check out our Teen Reading page with lists of great books created by librarians and fellow teens.

New Arrivals in Teens
See what's new, or sign up for a weekly update on the new material we order!

eBooks for Teens
Visit the Digital Collection for Teens here.