1000 Books Before Kindergarten / 1000 Antes de Kinder / 1.000 Livros Antes do Jardim de Infância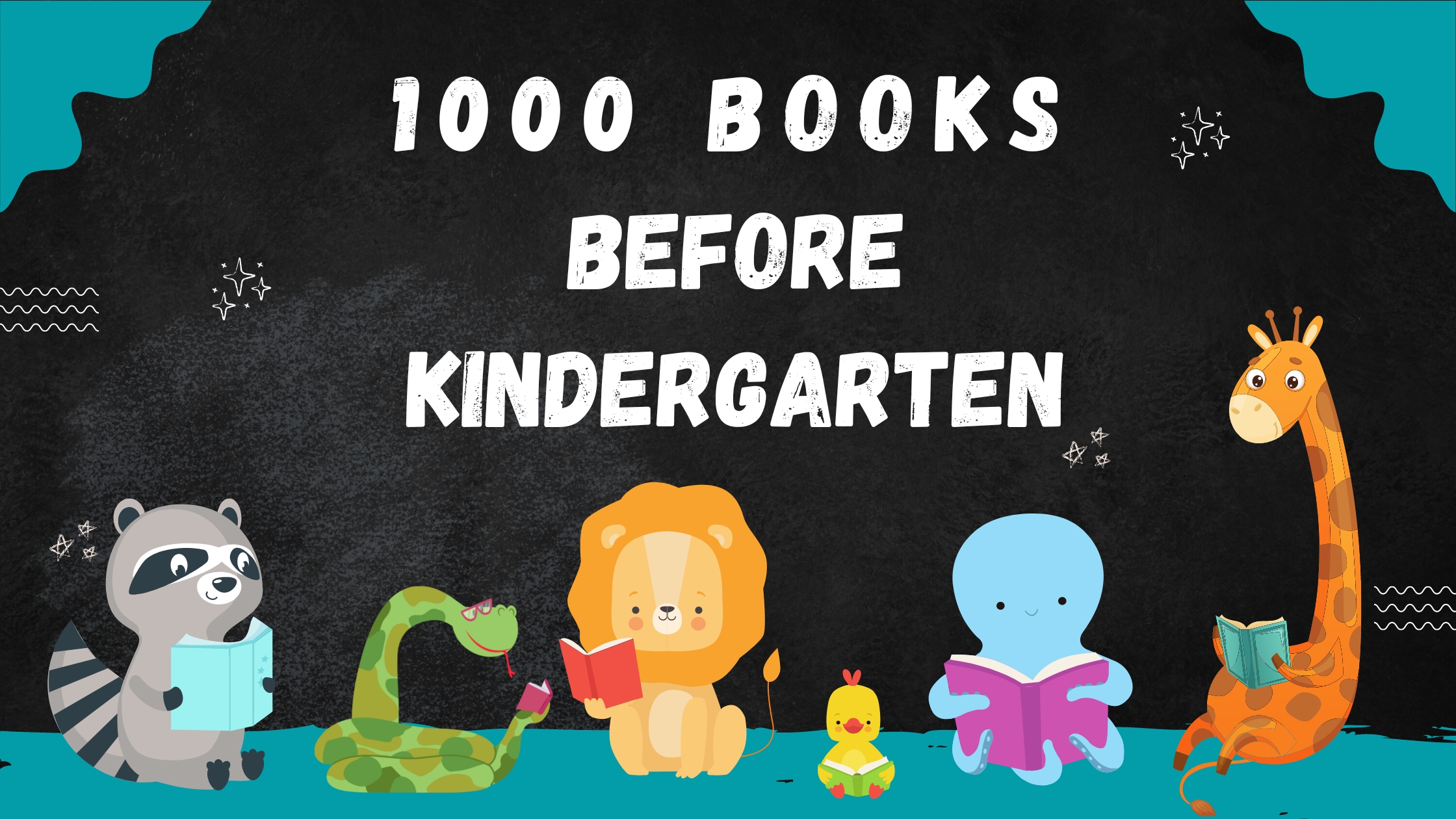 The Framingham Public Library has launched an early literacy initiative called 1,000 Books Before Kindergarten. The program helps kids build their early literacy skills and fosters a love of reading. Upon sign up, children will receive a free book bag and log sheet to get started. Please visit us at the Main Library or McAuliffe Branch to ask questions or to sign up!
Framingham Public Library ha lanzado una iniciativa de alfabetización temprana llamada 1,000 Books Before Kindergarten. El programa ayuda a los niños a desarrollar sus habilidades de alfabetización temprana y fomenta el amor por la lectura. Al inscribirse, los niños recibirán una bolsa de libros y una hoja de registro gratis para comenzar. ¡Visítenos en la biblioteca principal o en la sucursal de McAuliffe para hacer preguntas o registrarse!
A Biblioteca Pública de Framingham lançou uma iniciativa de alfabetização chamada 1.000 livros antes do jardim de infância. O programa ajuda as crianças a desenvolver suas habilidades iniciais de alfabetização e promove o amor pela leitura. Após a inscrição, as crianças receberão gratuitamente uma mochila e uma folha de registro para começar. Por favor, visite-nos na Biblioteca Principal ou McAuliffe Branch para fazer perguntas ou para se inscrever!

Frequently Asked Questions / Preguntas frecuentes / Perguntas frequentes

Who can join? / ¿Quién puede registrarse? / Quem pode aderir?
Children from birth through the start of kindergarten are invited to join.
Los niños desde el nacimiento hasta el comienzo del jardín de infantes están invitados a unirse.
Crianças desde o nascimento até o início do jardim de infância são convidadas a participar.
Do we have to read books from the library? /¿Tenemos que leer libros de la biblioteca? / Temos que ler livros da biblioteca?
You can read books from anywhere: your house, grandma's house, at the doctor, at daycare. But we'd love to see you enjoy our books as well.
Puedes leer libros desde cualquier lugar: tu casa, la casa de la abuela, en el médico, en la guardería. Pero nos encantaría verte disfrutar de nuestros libros también.
Você pode ler livros de qualquer lugar: na sua casa, na casa da vó, no médico, na creche. Mas adoraríamos ver você gostando de nossos livros também.
Can we count the same book more than once? / ¿Podemos contar el mismo libro más de una vez? / Podemos contar o mesmo livro mais de uma vez?
Of course! Children love repetition and reading is reading whether it's once or one thousand times!
¡Por supuesto! ¡A los niños les encanta la repetición y leer es leer ya sea una o mil veces!
Claro! As crianças adoram a repetição e ler é ler, seja uma ou mil vezes!
Can I count Storytime or Baby Lapsit books? / ¿Puedo contar los libros Storytime o Baby Lapsit? / Posso contar os livros Storytime ou Baby Lapsit?
Most definitely! We love seeing you at storytime and those are books that count!
¡Definitivamente! ¡Nos encanta verte en la hora del cuento y esos son los libros que cuentan!
Com certeza! Adoramos ver você na hora da história e esses são os livros que contam!
How long do I have to read 1000 books? / ¿Cuánto tiempo tengo para leer 1000 libros? / Quanto tempo tenho para ler 1000 livros?
The program has no official end date. Don't rush, take your time and enjoy the memories you are making with your child!
El programa no tiene fecha oficial de finalización. ¡No se apresure, tómese su tiempo y disfrute de los recuerdos que está creando con su hijo!
O programa não tem data oficial de término. Não se apresse, não se apresse e aproveite as memórias que você está fazendo com seu filho!
1000 may sound like a lot, but it's not! If you read ONE BOOK per night you'll reach 1000 books in less than 3 years. If you read THREE BOOKS most days, you'll finish in less than one year. This program is based upon evidence that the more children (ages 0-5) hear books read to them, the more prepared they will be to learn and enjoy reading upon reaching kindergarten.

1000 puede parecer mucho, ¡pero no lo es! Si lees UN LIBRO por noche, llegarás a 1000 libros en menos de 3 años. Si lees TRES LIBROS la mayoría de los días, terminarás en menos de un año. Este programa se basa en la evidencia de que cuantos más niños (de 0 a 5 años) escuchen que se les lean libros, más preparados estarán para aprender y disfrutar de la lectura al llegar al jardín de infantes.

1000 pode parecer muito, mas não é! Se você ler UM LIVRO por noite, chegará a 1000 livros em menos de 3 anos. Se você ler TRÊS LIVROS na maioria dos dias, terminará em menos de um ano. Este programa é baseado em evidências de que quanto mais as crianças (de 0 a 5 anos) ouvirem livros sendo lidos para elas, mais preparadas estarão para aprender e gostar de ler ao chegar ao jardim de infância.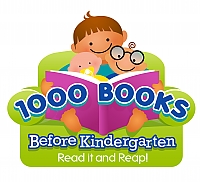 Reading Lists and Resources
General Recommended Reading
Ages 0-24 months
Ages 2-3
Ages 4-5
20 Ways to Raise a Book-Smart Baby
Book Tracking App for iPhone
Book Tracking App for Android
Coloring Pages