Information & Research Assistance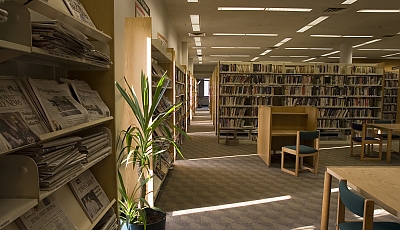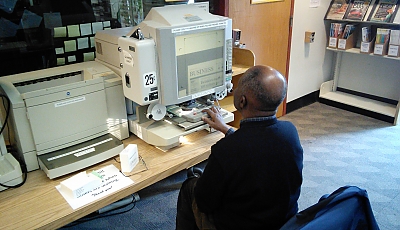 Got Questions? We've Got Answers!
Do you want help doing some research? We'll help explore topics, identify quality print and electronic sources, and provide style manuals to suit every requirement.
Do you have a book about...? Yes. We have access to recommendations for readers on a wide range of subjects-many bibliographies, book review sources, best seller lists, editors choices from professional journals and virtual book stores.
Do you have local information about...? In the Framingham Room you can find extensive local history and genealogy. In addition, the library is a depository for local government documents and current information. The reference staff will guide you.
Anything else staff can do? Need a tax form, a map of Framingham, bus schedules, travel directions, voter registration form, precinct voting locations, the weather last January, museum passes, internet access, old newspaper microfilm, job resources, the value of your car, song lyrics, a poem?
The Information and Research Team is here to help you in person, by telephone at 508-532-5570, ext. 4361, or online at Ask A Librarian. Remember to Look Here First!
Find Books
Find Articles
Available 24/7 with your library card, even when we are closed:
Articles & Databases: Find articles, browse primary sources, search literary criticism, read Daily Life e-books, access Consumer Reports, and more.
Resource Guides on Specific Topics
Information Guides: Selected by Framingham librarians, these guides are designed to recommend sources of information in books, magazines, videos, and web pages.
Finding Your Way Guides: Do you have questions about: Housing? Schools? Jobs? Health care? Getting clothing and furniture? Children's activities? Immigration? Community groups? Fuel assistance? Help for senior citizens? Other concerns? Finding Your Way can help you get the information you need. Guides also available in Español, and Português.
Boston Public Library e-Card
As a resident of Massachusetts you are entitled to register for a library card at Boston Public Library, which allows you to access BPL's many online databases. If you don't yet have a BPL card, you can register online for an e-card. This quick and simple process will instantly provide you with a library card number that allows you to use Boston's databases.