Technology at the Library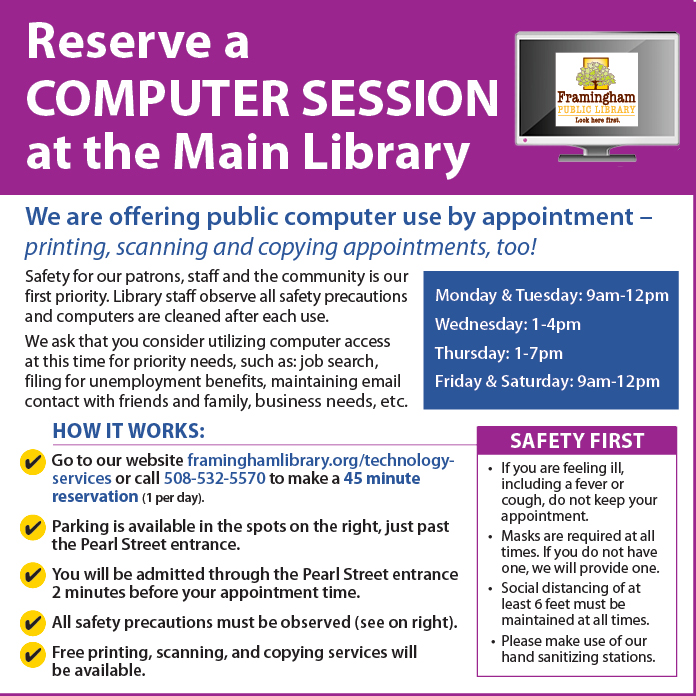 To reserve a 45 minute PC appointment, you may either call us at 508-532-5570, or click here to make a reservation yourself.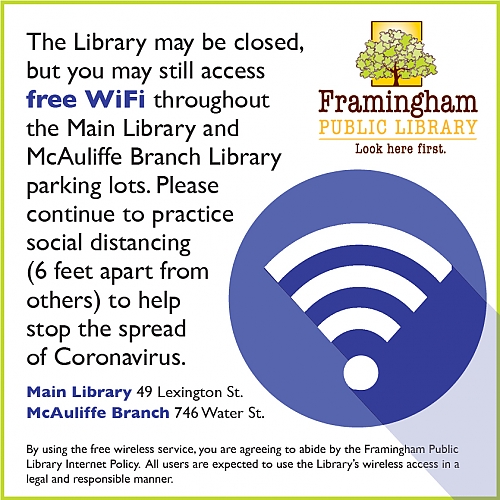 By using the free wireless service, you are agreeing to abide by the Framingham Public Library Internet Policy. All users are expected to use the Library's wireless access in a legal and responsible manner.