Events Calendar
/ Teens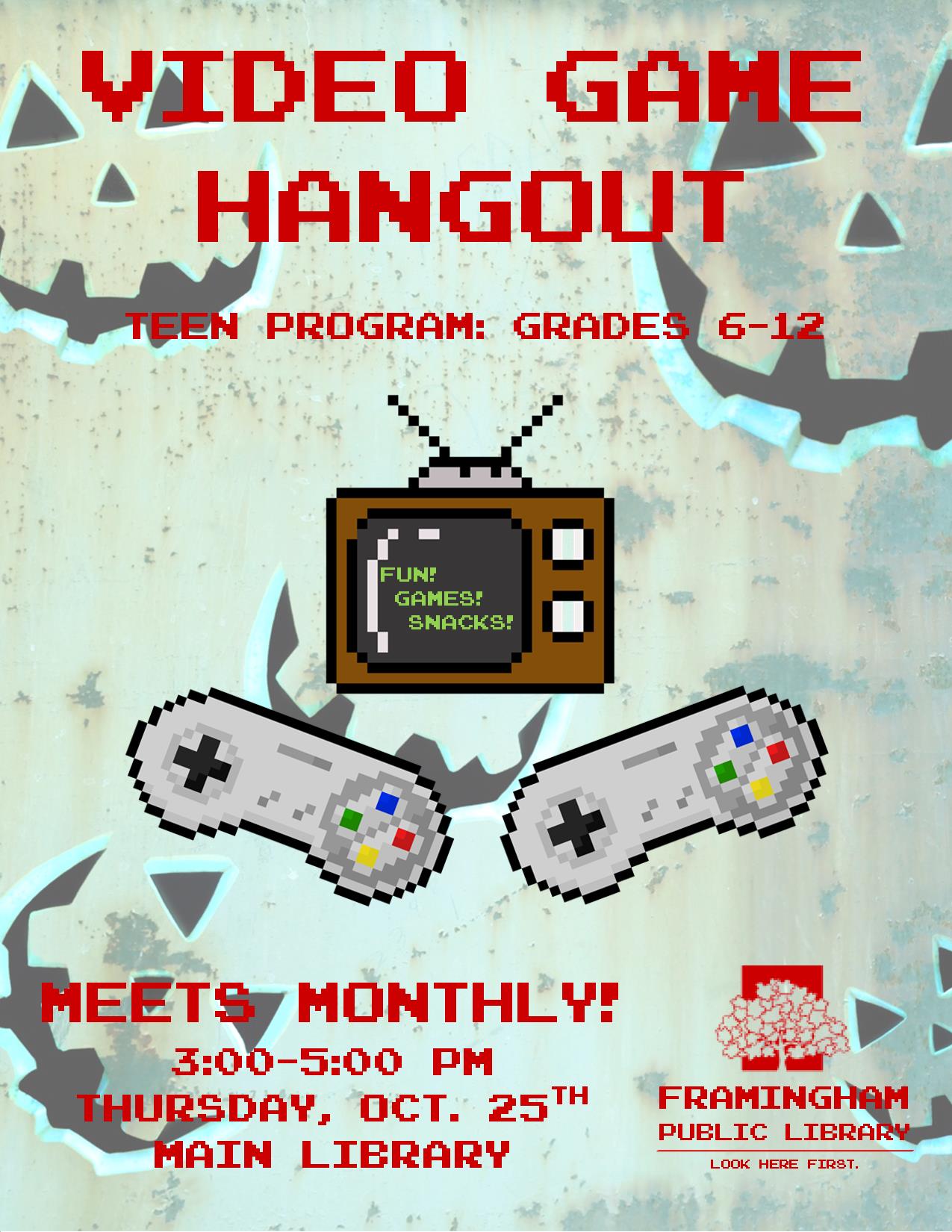 Video games and snacks, what more could you want!?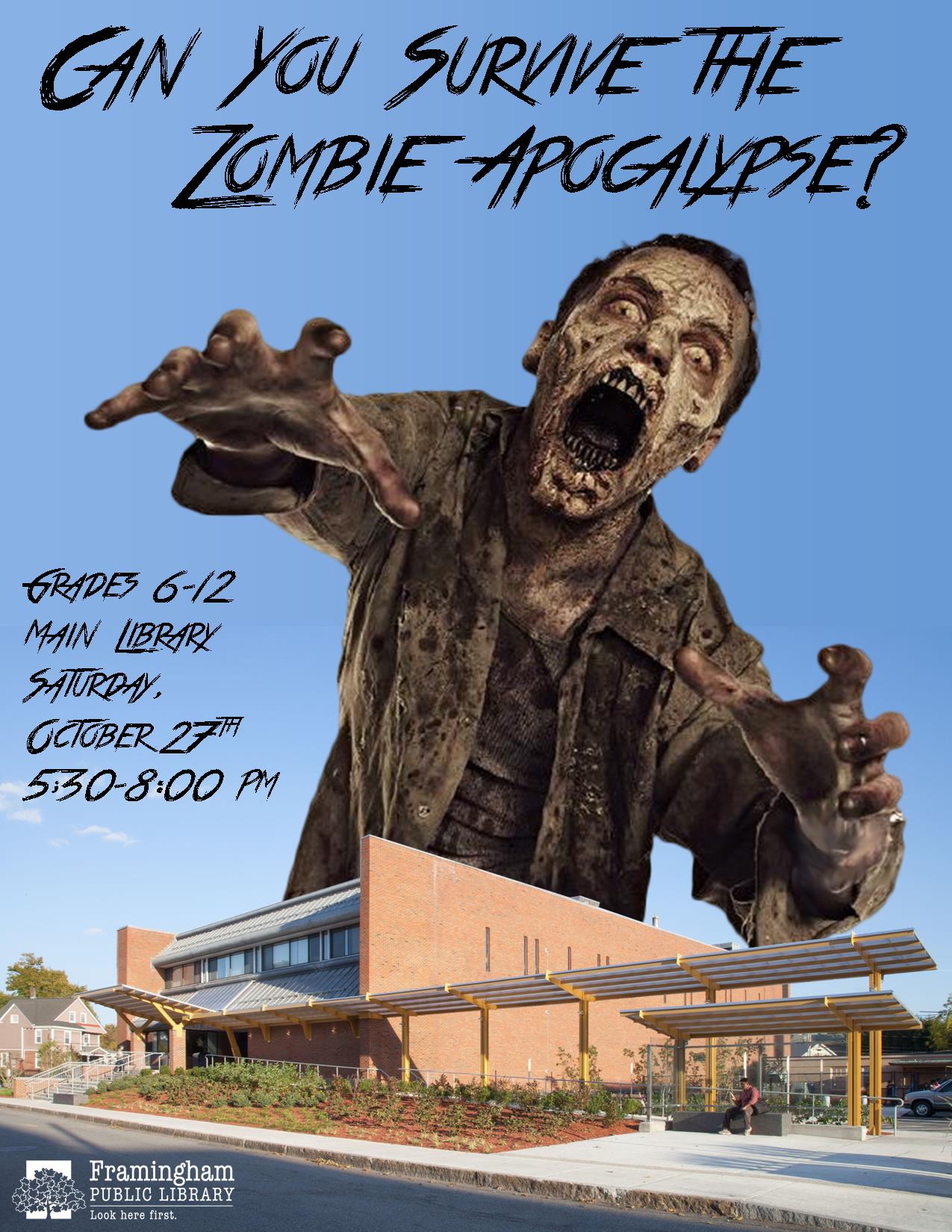 Zombies are once again attacking Framingham, and it's up to all of you to find the tools to defeat them and survive. There will be food, zombie target shooting, and the main event survival scavenger hunt.
Registration isn't required, but please fill out the form on the next page so we can have an attendance estimate. Put the grade you're in, as well as the names/grades of anyone coming with you in the "Message" box.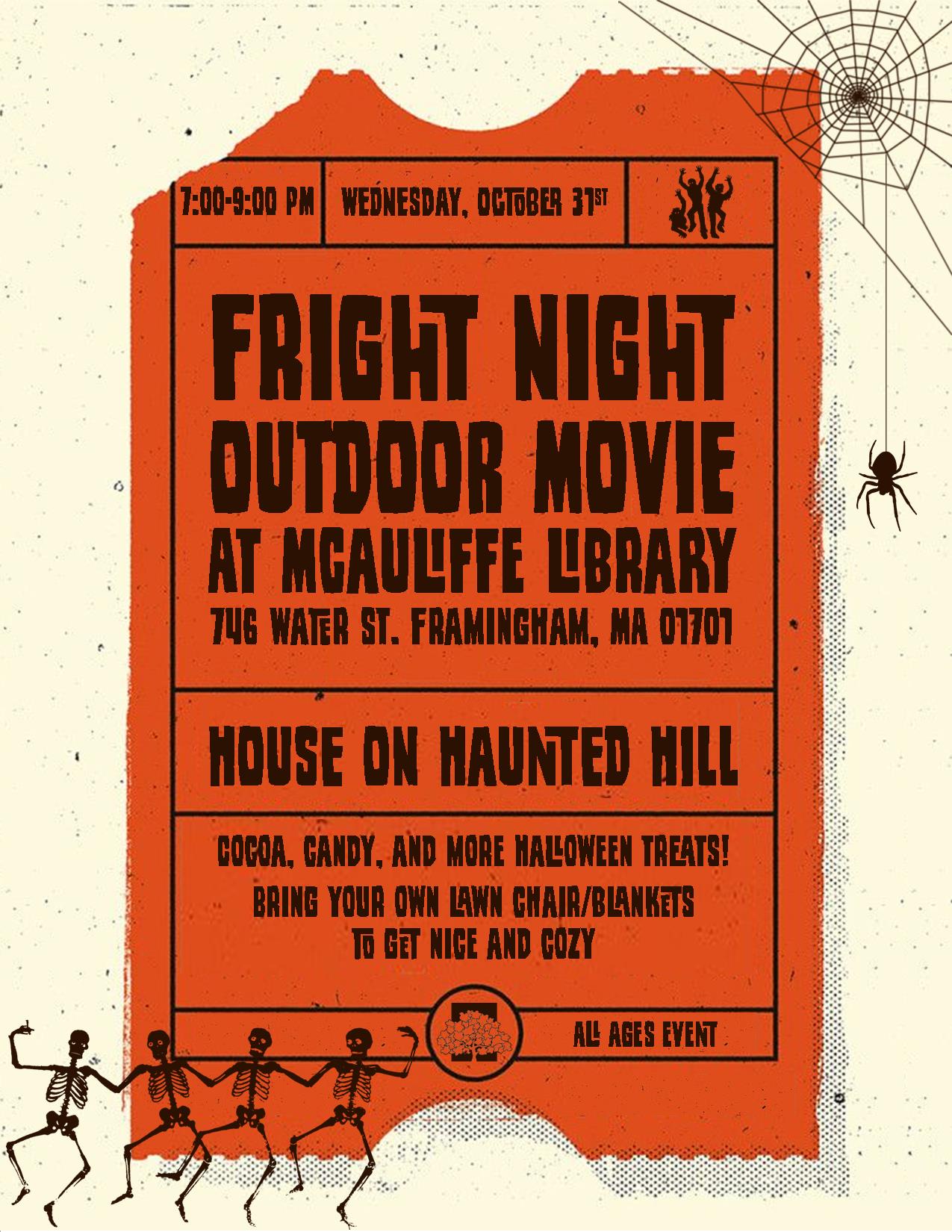 It's our second annual Halloween outdoor movie! The weather may be getting a little chillier, but that's perfect for a spooky classic. We'll have hot cocoa, cider, candy, and other treats for a taste of fall before the movie. Make sure to bring your own lawn chair and/or blankets to get nice and cozy!
All Ages Halloween event!
House on Haunted Hill (1959) 75min