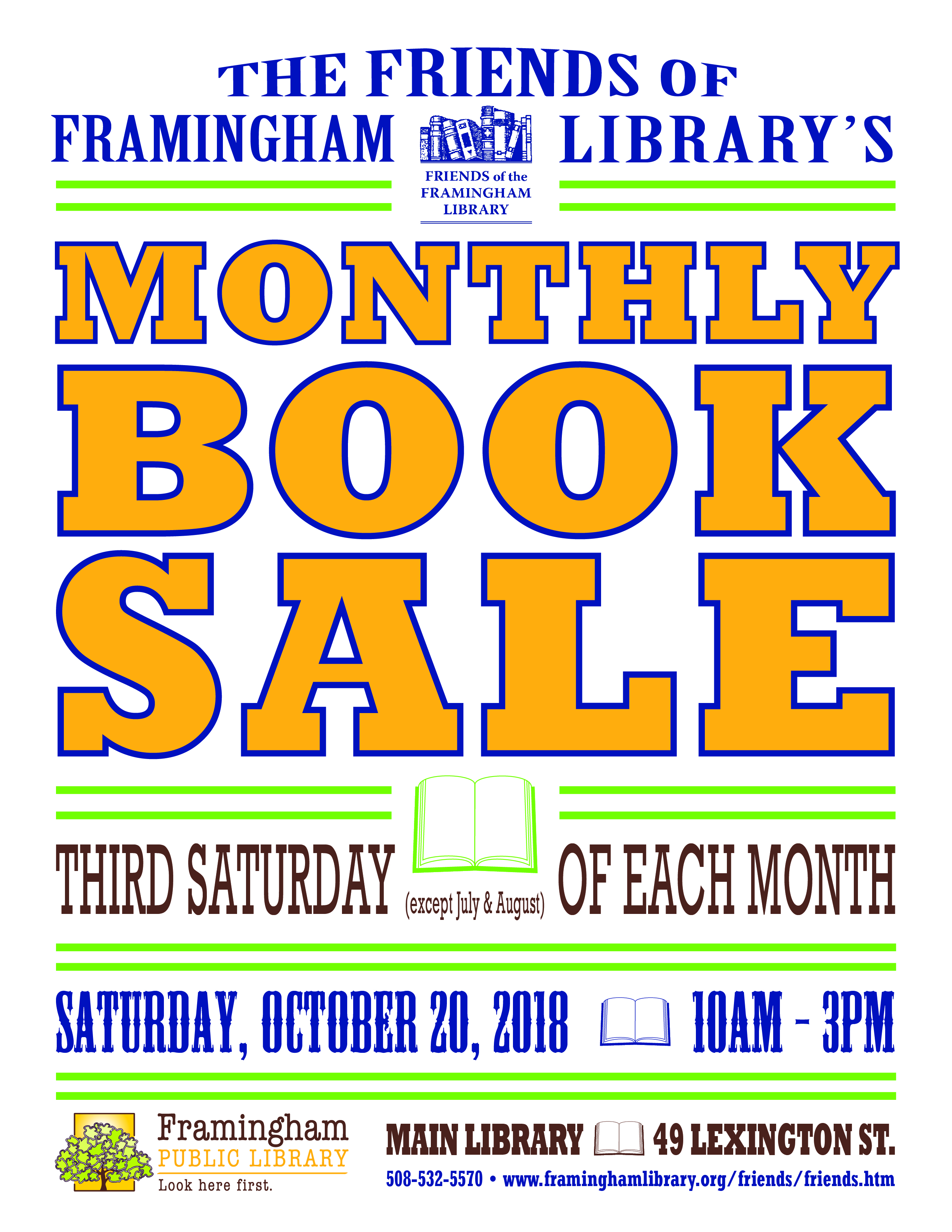 9:30am-3pm: Open to Friends Members
10am-3pm: Open to the Public

Most Books $1.00 or less, Children's $.50 or less, single DVDs $3.00. 3 Rooms and the lobby chock full of books This month's special will be popular authors—Buy One book for $1.00 Get One Free in the BOGO bookcase. Also a special selection of books will be featured at $2.00 each in the lobby. We have a huge children's section, books of all genres, and foreign books and movies.

Many thanks to our renewing corporate members: Bella Costa Ristorante, Boston Breast Diagnostic Center, Dunkin' Donuts, Market Basket, ERA Key Realty Services, Optical View, Roche Bros., and Royal Cleaners & Tailors. And welcome to our new businesses: Black and Buono P.C., Richard P. Goodkin, Esq., & TrUe Salon and Color Cafe.