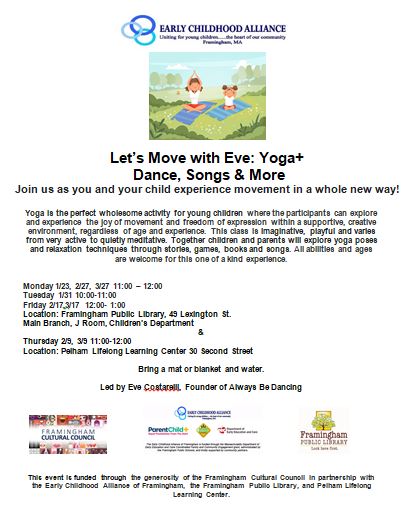 Join us as you and your child experience movement in a whole new way! Bring a mat or blanket and water.
Monday 1/23, 2/27, 3/27 11:00 – 12:00
Tuesday 1/31 10:00-11:00
Friday 2/17, 3/17 12:00- 1:00
This event is funded through the generosity of the Framingham Cultural Council in partnership with the Early Childhood Alliance of Framingham, the Framingham Public Library, and Pelham Lifelong Learning Center.