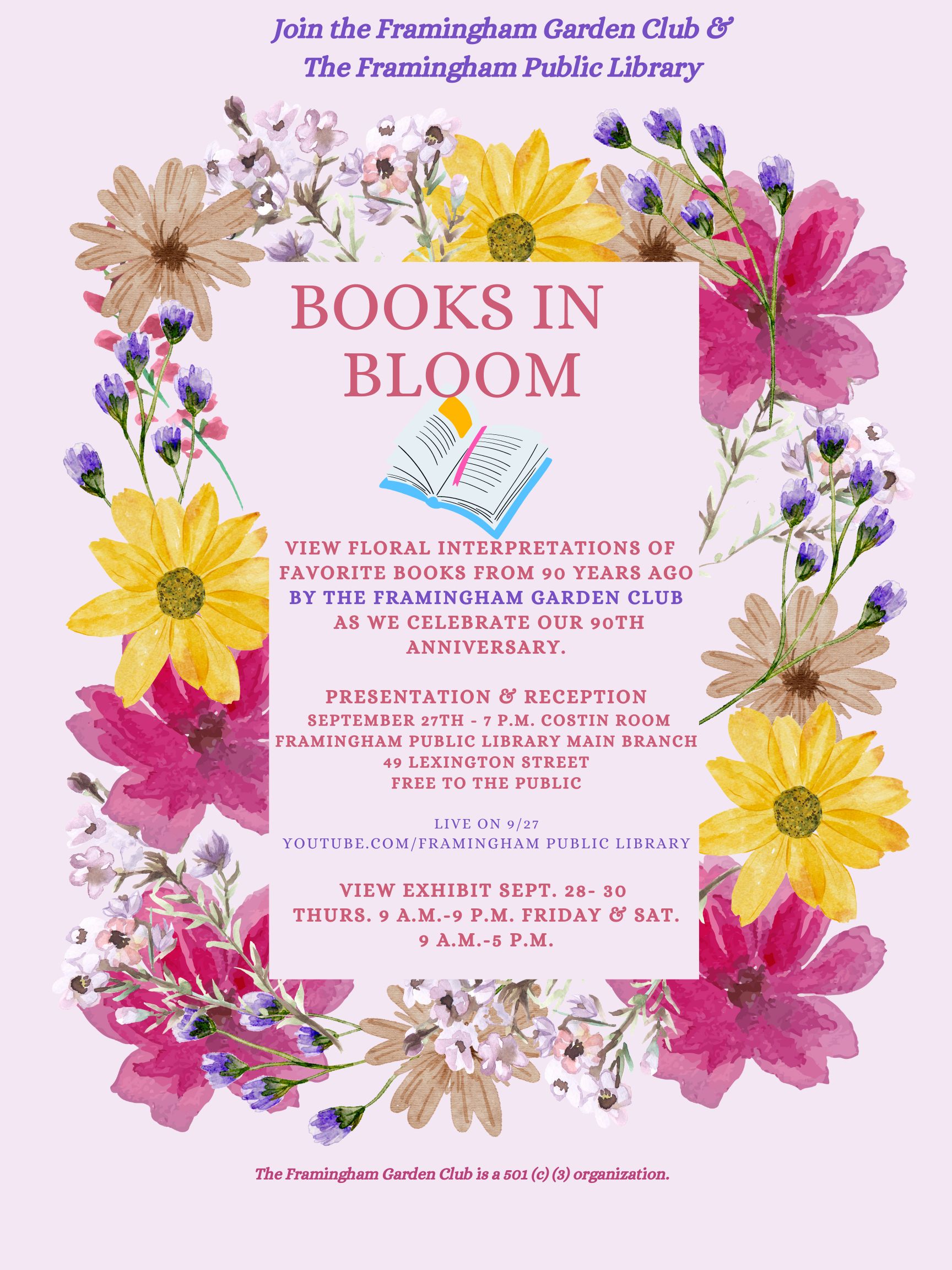 View floral interpretations of favorite books from 90 years ago by members of the Framingham Garden Club as we celebrate our 90th anniversary.
Reception Wednesday, September 27th, 7PM. View floral displays through September 30.
Join us live at the Main Library, 49 Lexington St. in Framingham or stream live on our YouTube channel at youtube.com/FraminghamPublicLibrary.