Bob Dodd Sunday Concert Series: Roman Rudnytsky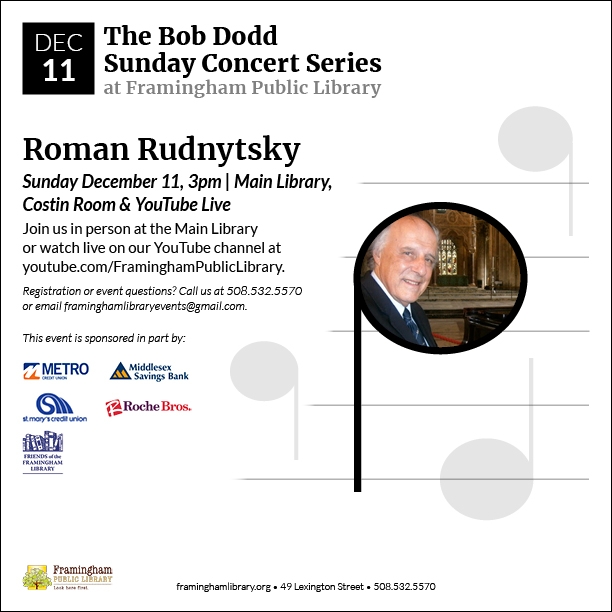 Join us for our Bob Dodd Sunday Concert featuring pianist Roman Rudnytsky!
Stop by in person or stream live on our Youtube channel at youtube.com/framinghampubliclibrary to watch virtually!
Please note the video will appear about 10 minutes before the start of the event, but will not appear before then.