Friday Night Film: Richard Hughes, pianist, accompanies "Sherlock Jr." and "The Garage"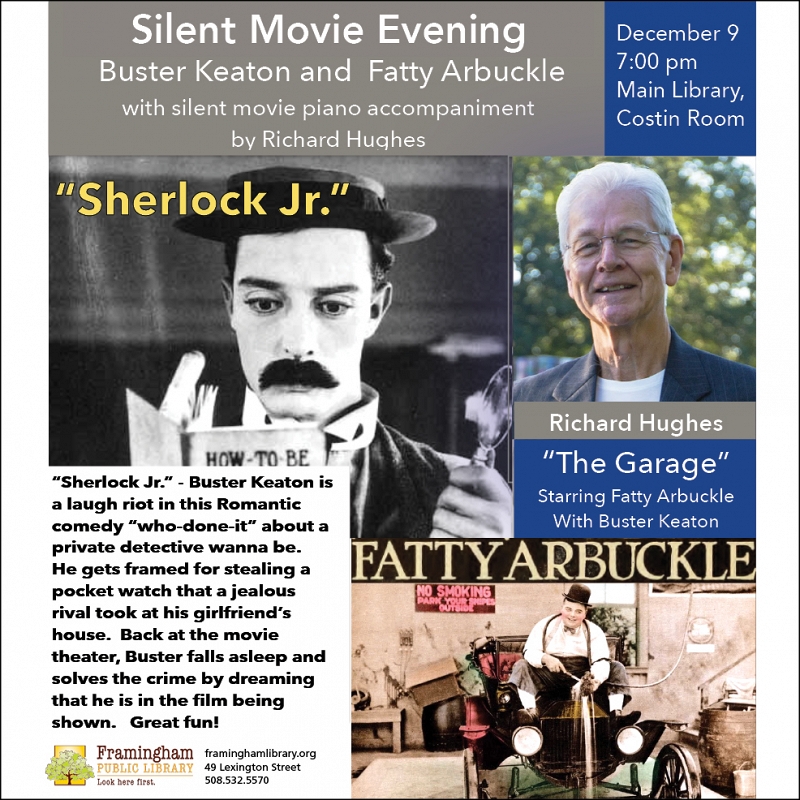 Join us for a silent movie night with pianist Richard Hughes!
Sherlock Jr. starring Buster Keaton
Buster Keaton is a laugh riot in this Romantic comedy "who-done-it" about a private detective wanna be. He gets framed for stealing a pocket watch that a jealous rival took at his girlfriend's house. Back at the movie theater, Buster falls asleep and solves the crime by dreaming that he is in the film being shown. Great fun!
The Garage starring Fatty Arbuckle with Buster Keaton
Roscoe and Buster operate a combination garage and fire station. In the first half they destroy a car left for them to clean. In the second half they go off on a false alarm and return to find their own building on fire.