Lifelong Learning: A Divided Nation? What Abraham Lincoln Can Teach Us About Political Divisions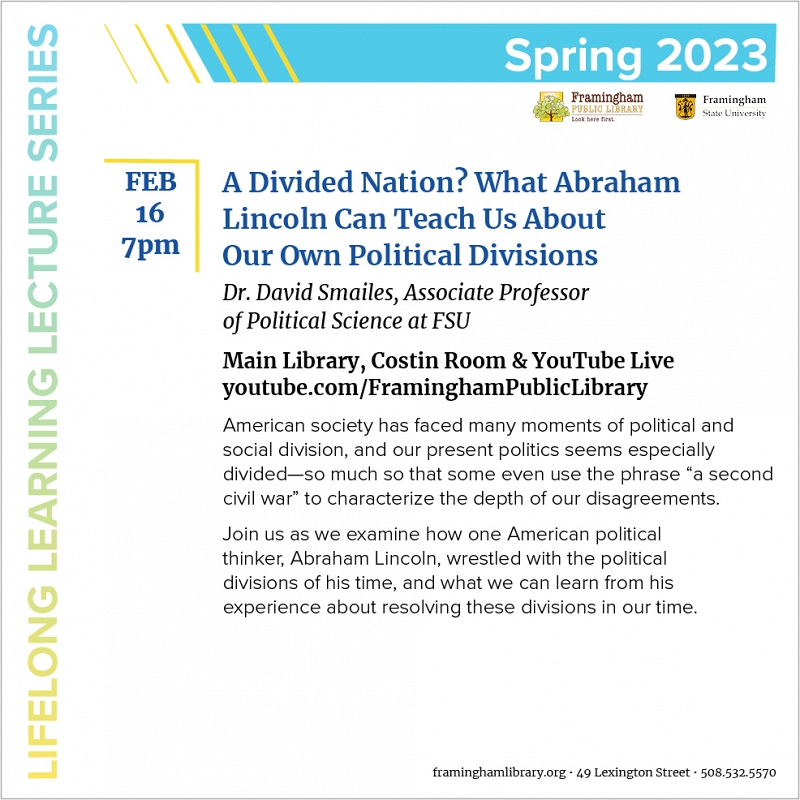 Guest Speaker: Dr. David Smailes, Associate Professor of Political Science at FSU
American society has faced many moments of political and social division, and our present politics seems especially divided—so much so that some even use the phrase "a second civil war" to characterize the depth of our disagreements.
Join us as we examine how one American political thinker, Abraham Lincoln, wrestled with the political divisions of his time, and what we can learn from his experience about resolving these divisions in our time.
Come in person to the Main Library, Costin Room or stream live on our YouTube channel at youtube.com/FraminghamPublicLibrary.