Lifelong Learning: Dickens and Van Gogh: A Study in Influence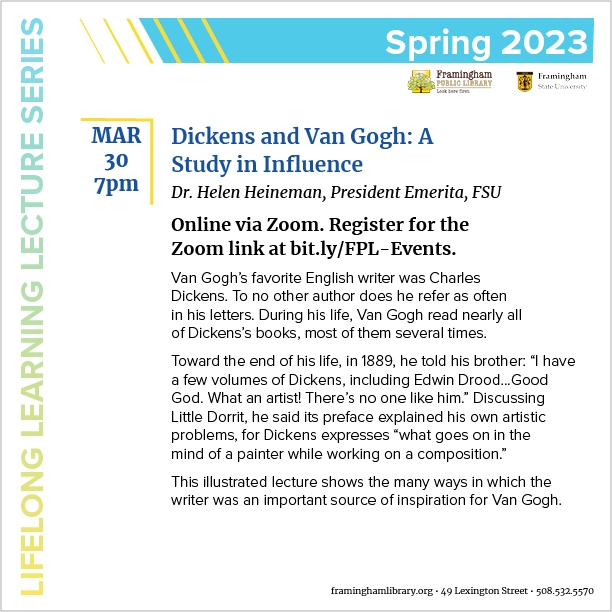 Guest speaker: Dr. Helen Heineman, President Emerita, FSU

Van Gogh's favorite English writer was Charles Dickens. To no other author does he refer as often in his letters. During his life, Van Gogh read nearly all of Dickens's books, most of them several times.
Toward the end of his life, in 1889, he told his brother: "I have a few volumes of Dickens, including Edwin Drood…Good God. What an artist! There's no one like him." Discussing Little Dorrit, he said its preface explained his own artistic problems, for Dickens expresses "what goes on in the mind of a painter while working on a composition."
This illustrated lecture shows the many ways in which the writer was an important source of inspiration for Van Gogh.
This lecture takes place on Zoom. Register for the Zoom link at bit.ly/FPL-Events before March 30.