Lifelong Learning Lecture: "What Did the Midterms Tell Us?"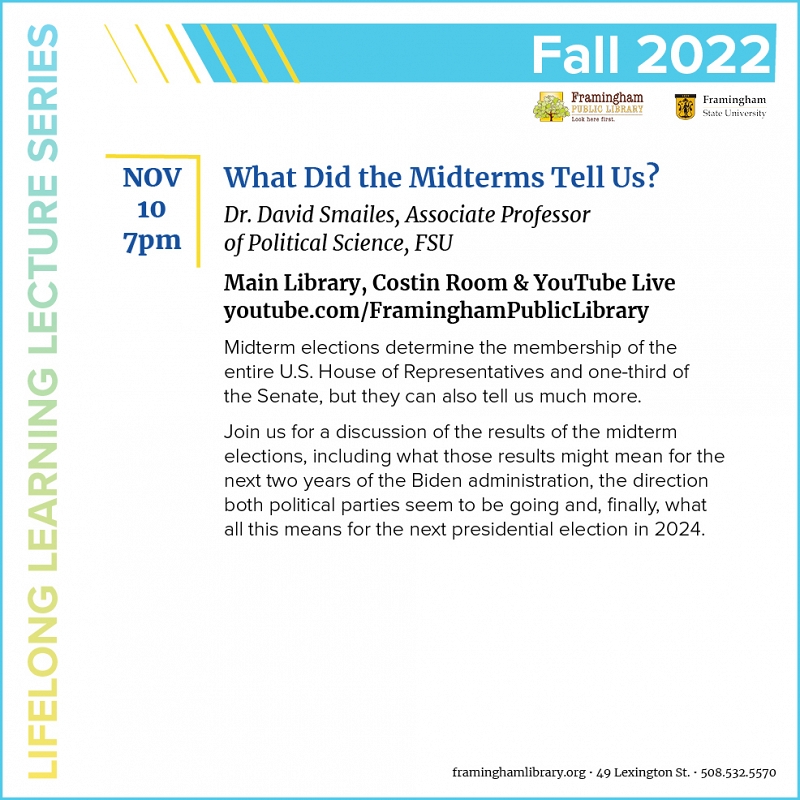 Dr. David Smailes, Associate Professor of Political Science at FSU, where he teaches courses in American politics, public administration and American political thought.
Midterm elections determine the membership of the entire U.S. House of Representatives and one-third of the Senate, but they can also tell us much more. Join us for a discussion of the results of the midterm elections, including what those results might mean for the next two years of the Biden administration, the direction both political parties seem to be going and, finally, what all this means for the next presidential election in 2024.