Lunchtime Learning Series: R.A.D. Self-Defense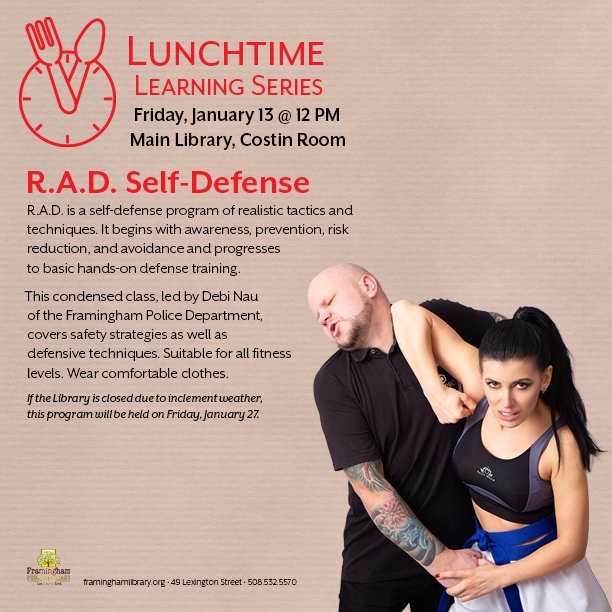 R.A.D. is a self-defense program of realistic tactics and techniques. It begins with awareness, prevention, risk reduction and avoidance and progresses to basic hands-on defense training.
This condensed class, led by Debi Nau of the Framingham Police Department, covers safety strategies as well as defensive techniques. Suitable for all fitness levels. Wear comfortable clothes.
If the Library is closed due to inclement weather, this program will be held on Friday, January 27.