Sustainability Series: Get Comfy with Heat Pumps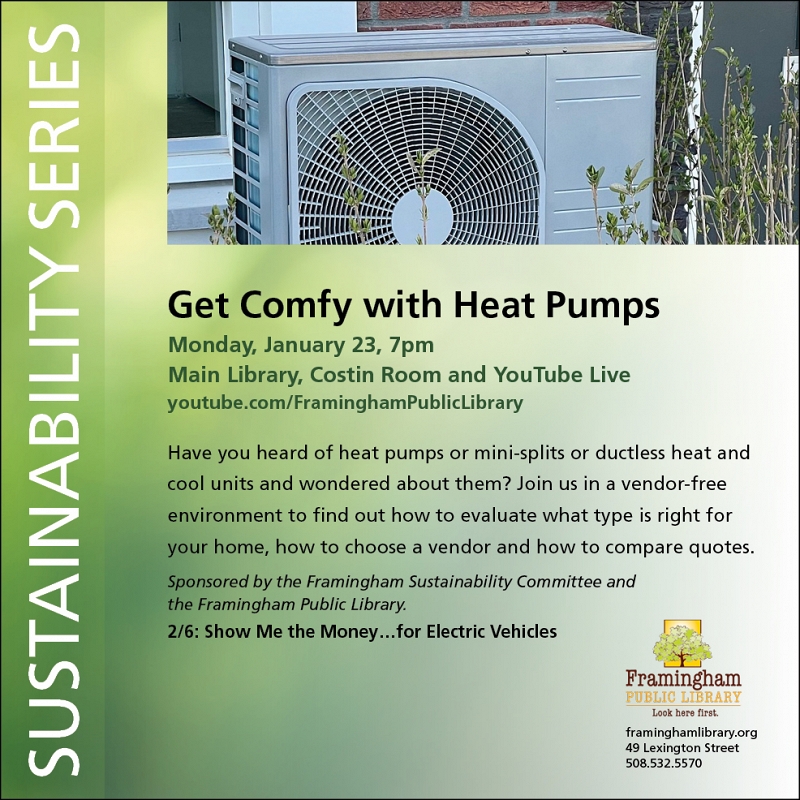 Have you heard of heat pumps or mini-splits or ductless heat and cool units and wondered about them? Join us in a vendor-free environment to find out how to evaluate what type is right for your home, how to choose a vendor, and how to compare quotes.
Join us in-person or watch on our YouTube channel at youtube.com/FraminghamPublicLibrary.
Join us on February 4 for Show Me the Money…for Electric Vehicles.