Sustainability Series: Go Solar at Home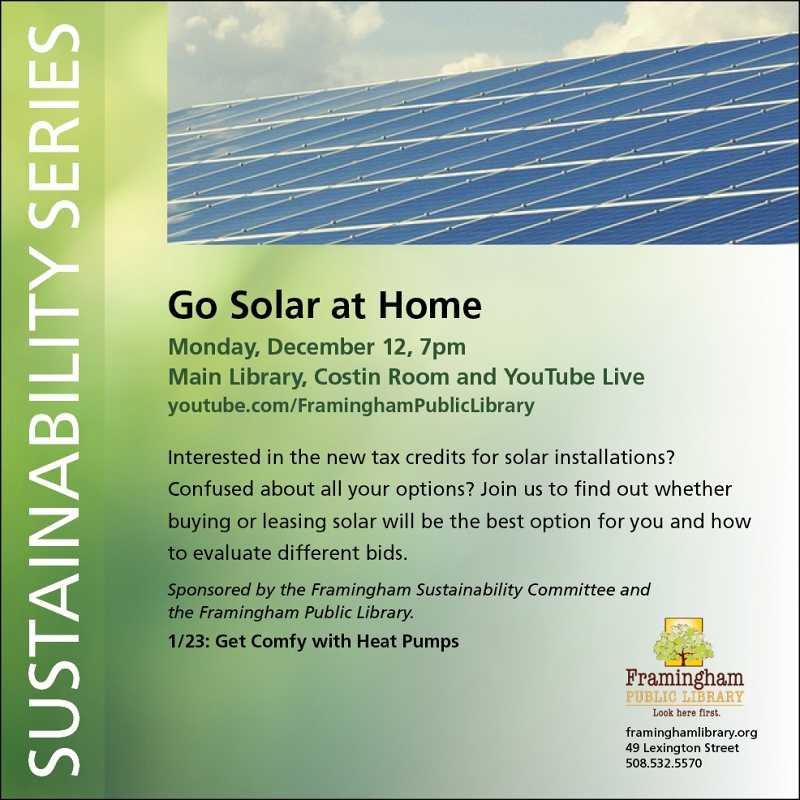 Interested in the new tax credits for solar installations? Confused about all your options? Join us to find out whether buying or leasing solar will be the best option for you and how to evaluate different bids.
Join us in person at the Main Library or stream live on our Youtube channel at youtube.com/FraminghamPublicLibrary.
Then join us January 23 for the next program in our Sustainability series: Get Comfy with Heat Pumps.
Sponsored by the Framingham Sustainability Committee and the Framingham Public Library.