Calendar Fundraiser
Literacy Unlimited 2022 Calendar Fundraiser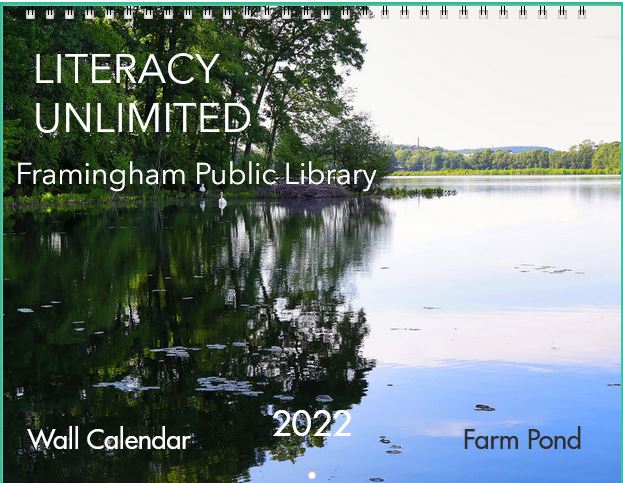 Literacy Unlimited is holding a Calendar Fundraiser this fall! Long-time volunteer Tim has generously donated photographs from his Farm Pond project he started a year ago to mark the changing seasons. All proceeds from this fundraiser will go directly to Literacy Unlimited's operating budget and help us continue to serve our students.
The Literacy Unlimited Calendar is chock-full of stunning nature photography, and will also include some info about our program and quotes! Attached please find some screen shots of this one-of-a-kind calendar.
Besides having something beautiful to hang on your wall and remind you of us, you will also receive a raffle ticket with your purchase! We will put your raffle ticket into a drawing where you could win a giftcard from a local Framingham business!
Order a calendar (or two or three) before November 30th:
$22 gets you 1 calendar
$25 gets you 1 calendar and 1 raffle ticket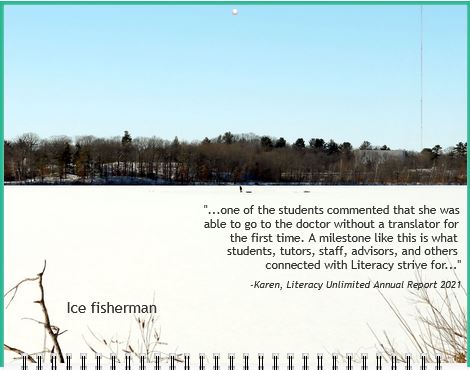 Click HERE to access the pre-order form.
Click HERE to access our Paypal button if this is your preferred payment method.
If you have friends, family, or know of businesses that are in need of a beautiful, original calendar for 2022, please forward our order form to them!