Shelf Life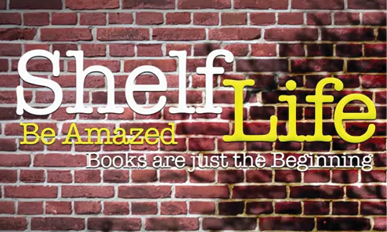 Shelf Life is Framingham Public Library's talk show that highlights library services as well as upcoming programs. It is filmed monthly and airs several times a week on the Framingham Government Channel.
Take a look at our past episodes!
Shelf Life #6. Learn about the excitement that is the Libraries Rock! 2018 Summer Reading Program at FPL and McAuliffe for adults, teens, and children! Parents, hear about a hot children's book Toto the Tornado Kitten and free lunches at FPL for kids under 18 during July and August.
Shelf Life #5. Cohost Ian Holmes updates you on new additions to the Library of Things, and Marcy Maiorana talks about programs and services provided by the Information and Research Services Department (aka Reference).
Shelf Life #4. Cohost Danielle Barney talks about Christa McAuliffe Branch Library services and Interlibrary Loan, Anne O'Connell and Lena Kilburn talk about the new Citizenship Corner, and Trustee Liz Fideler discusses Framingham Reads Together.
Shelf Life #3. Learn about Lifelong Learning Programs -- a collaboration between Framingham Public Library and Framingham State University, new services in the Children's Department, and the Seed Library.
Shelf Life #2. Topics include Book Buddy: Reading to Dogs, The Healthy Living Series, the Library of Things, and insider predictions about the Oscars!
Shelf Life #1. Our pilot episode discusses the Bookmobile project, the Friday Night Film Series, and Chris Petrini's trip to Africa.