Brown Bag Learning Series: Password Protection and Security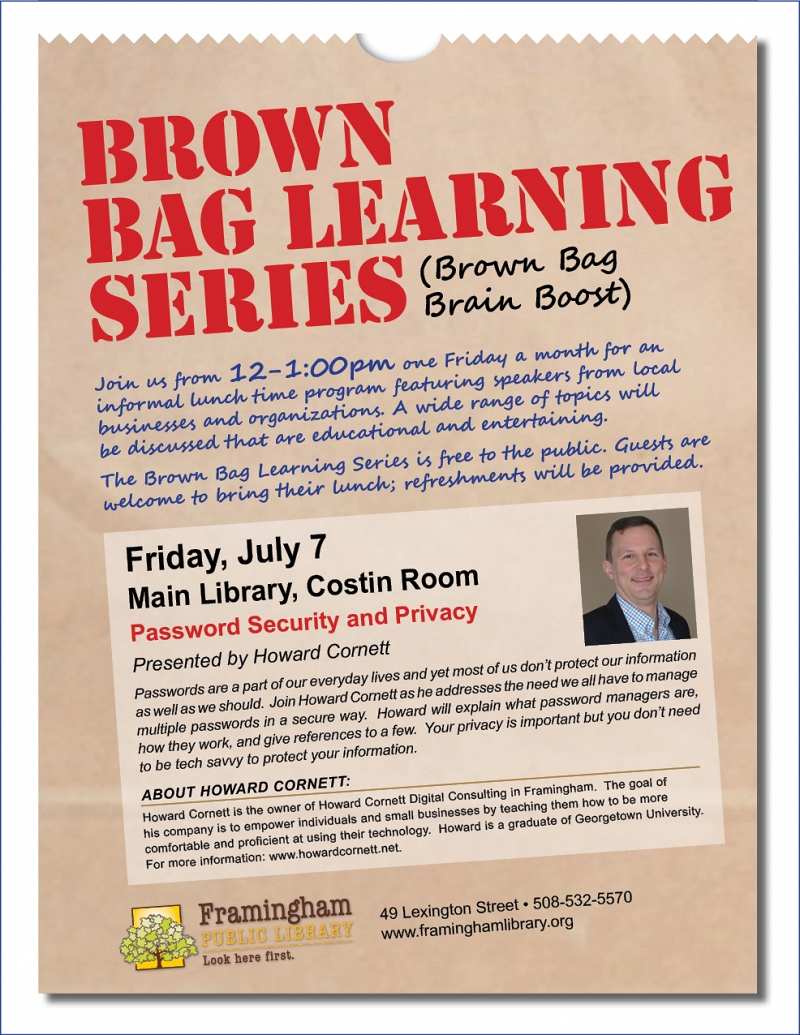 Presented by Howard Cornett.
Passwords are a part of our everyday lives and yet most of us don't protect our information as well as we should. Join Howard Cornett as he addresses the need we all have to manage multiple passwords in a secure way. Howard will explain what password managers are, how they work, and give references to a few. Your privacy is important but you don't need to be tech savvy to protect your information.