Choro Das 3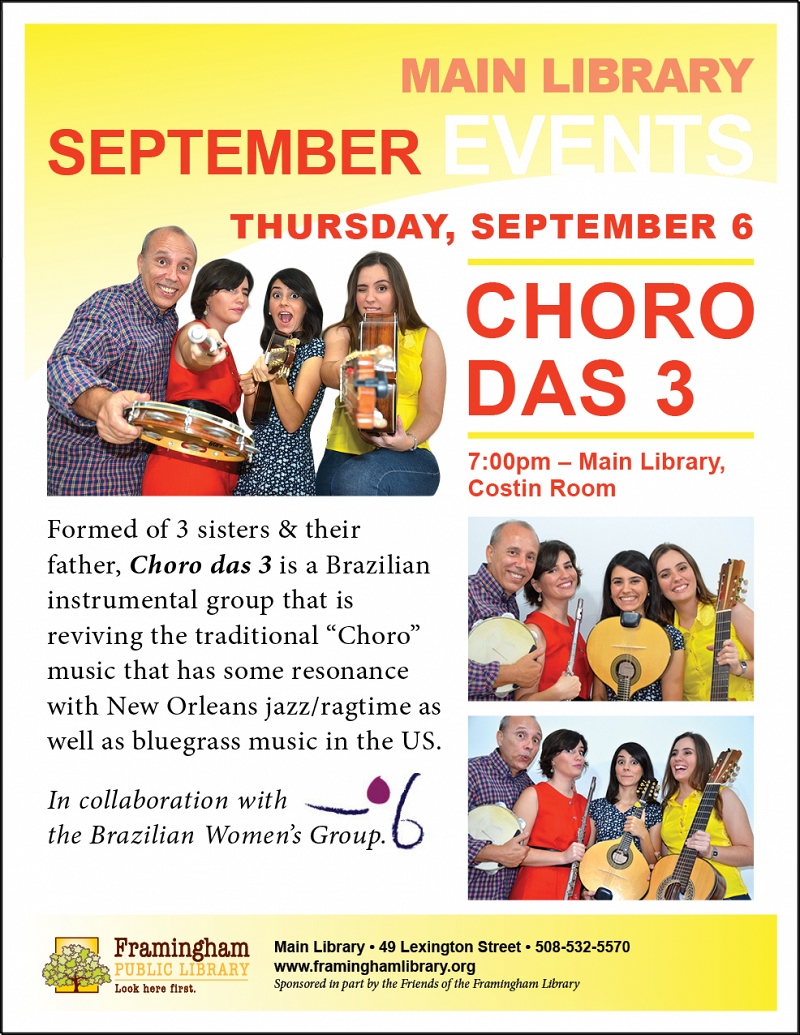 Consisting of three sisters and their father, Choro das 3 is a Brazilian instrumental group that is reviving the traditional "Choro" music that has resonance with New Orleans jazz/ragtime as well as bluegrass music in the US.
This event is part of the 23rd Annual Brazilian Independence Day Festival in Boston taking place at various locations from September 6-9. View more information about the Festival in English or information about the Festival in Portuguese.
In collaboration with the Brazilian Women's Group.