Friends Book Sale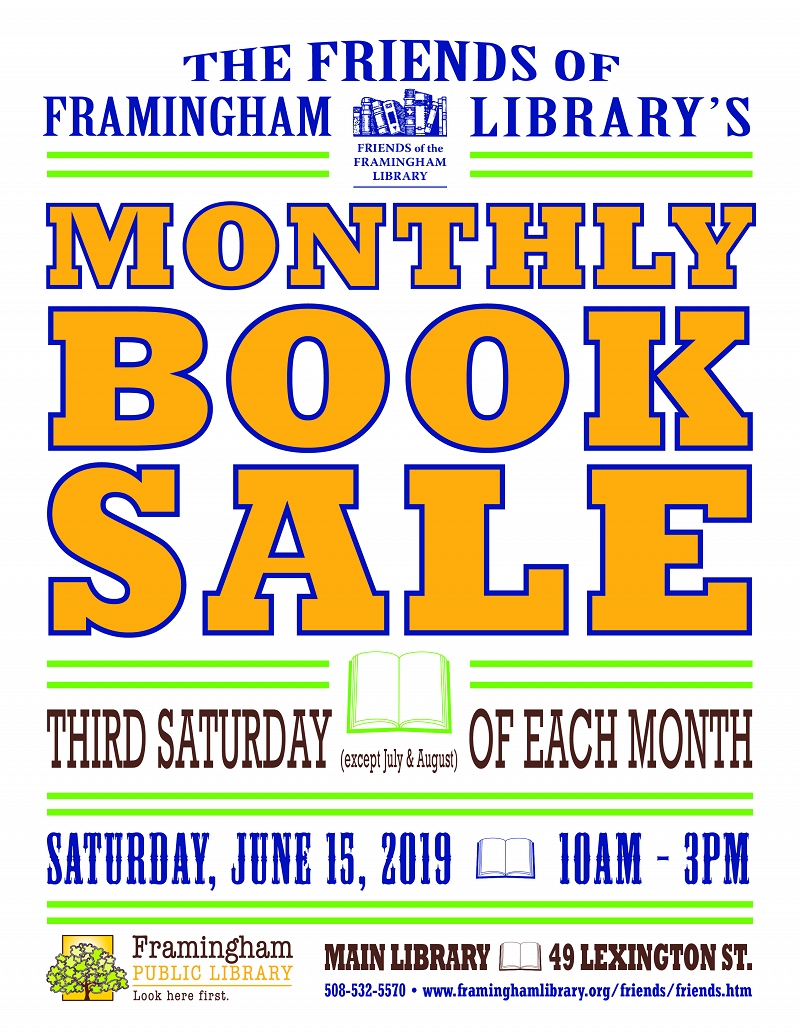 LAST SALE UNTIL SEPTEMBER
Get all your Summer Reading!
9:30-10:00am: Friends' Members
10:00am-3:00pm: Open to the public
Most Books $1.00 or less; Children's .50 or less; single DVD's $2.00.
3 Rooms + the lobby chock full of books
Music CDs will be 2 for $1.00 this month
This month we have an assortment of interesting and diverse books at $2.00 each in our lobby.
We have a huge children's section, books of all genres, and a selection of foreign books.
Mark your calendar for our summer Friends' Fest @ McAuliffe on July 27th. Fun for all!
Thanks to your support of the Friends, we are able to provide free movies, concerts, programs, museum passes, audio books, CDs, Children's Room apps, and more.