Mug Meals @ Main Library - Peach Cobbler!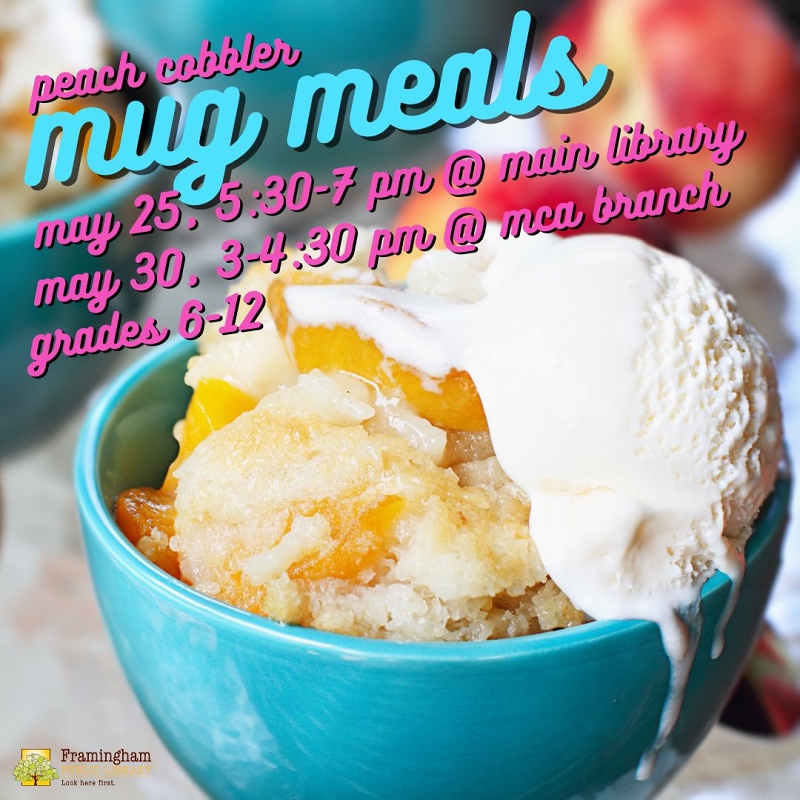 Let's celebrate spring by making a tasty (and easy) peach cobbler!
If you'd like to be added to our monthly reminder email list for our Mug Meals programs, just fill out the form at this link: https://bit.ly/mug-meals-reminder
If you've already filled this out in the past, there's no need to do so again.
Grades 6-12