Open LEGO at Main Library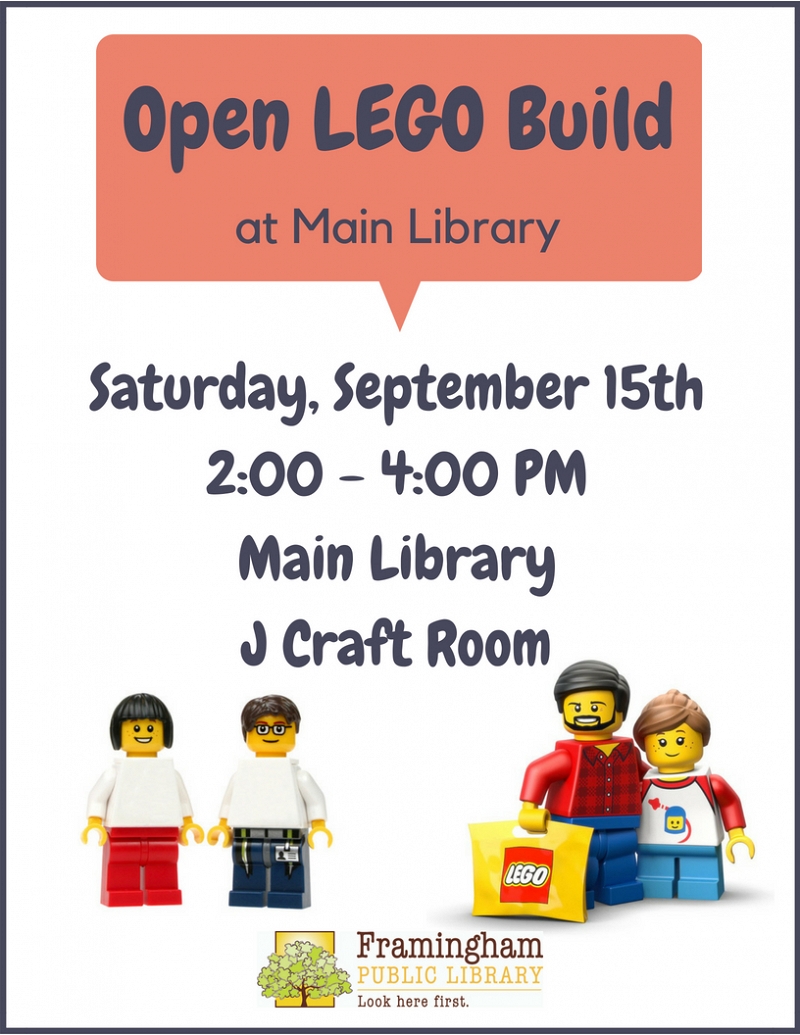 Drop in and make something creative with our supplied LEGOs. Look through our LEGO idea books to make something super exciting or design your own structure! Leave your name with the creation, and we'll display it on top of our shelves for a month! LEGO makers can participate in our LEGO contest! Enter your creation for a chance to win a prize!
For Grades K+. No registration required.