Summer Music Series: Swearingen and Kelli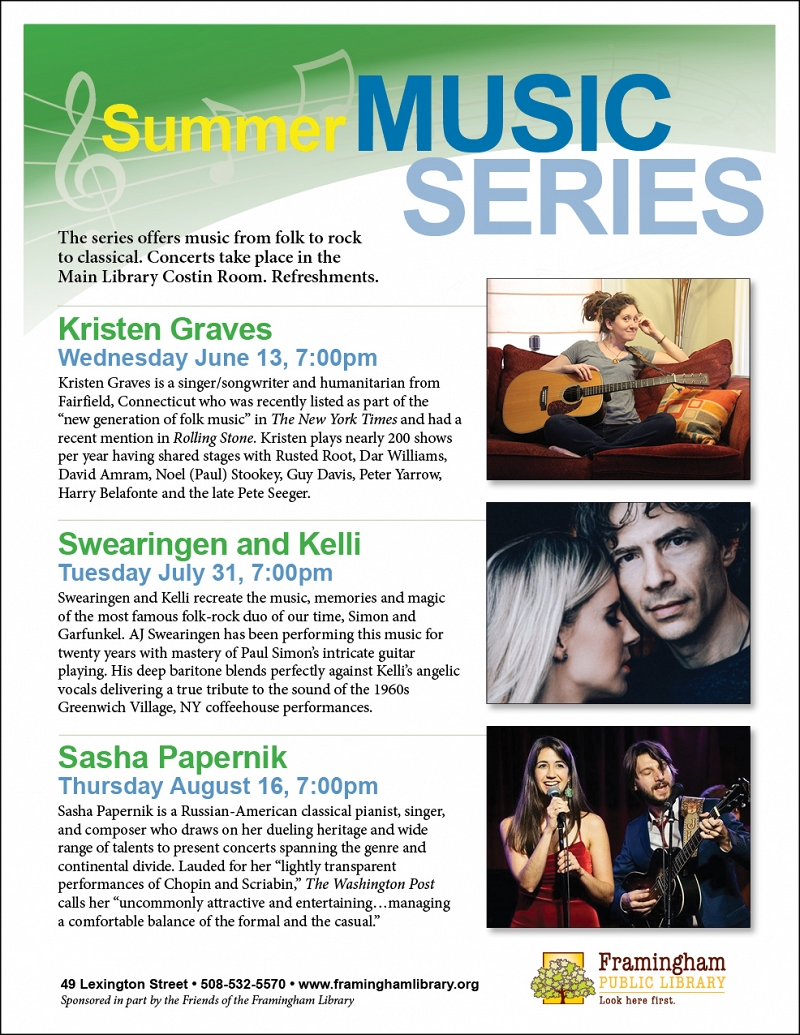 Swearingen and Kelli recreate the music, memories and magic of the most famous folk-rock duo of our time, Simon and Garfunkel. AJ Swearingen has been performing this music for twenty years with mastery of Paul Simon's intricate guitar playing. His deep baritone blends perfectly against Kelli's angelic
vocals delivering a true tribute to the sound of the 1960s Greenwich Village, NY coffeehouse performances.