Survive the Zombie Apocalypse! - REGISTRATION REQUIRED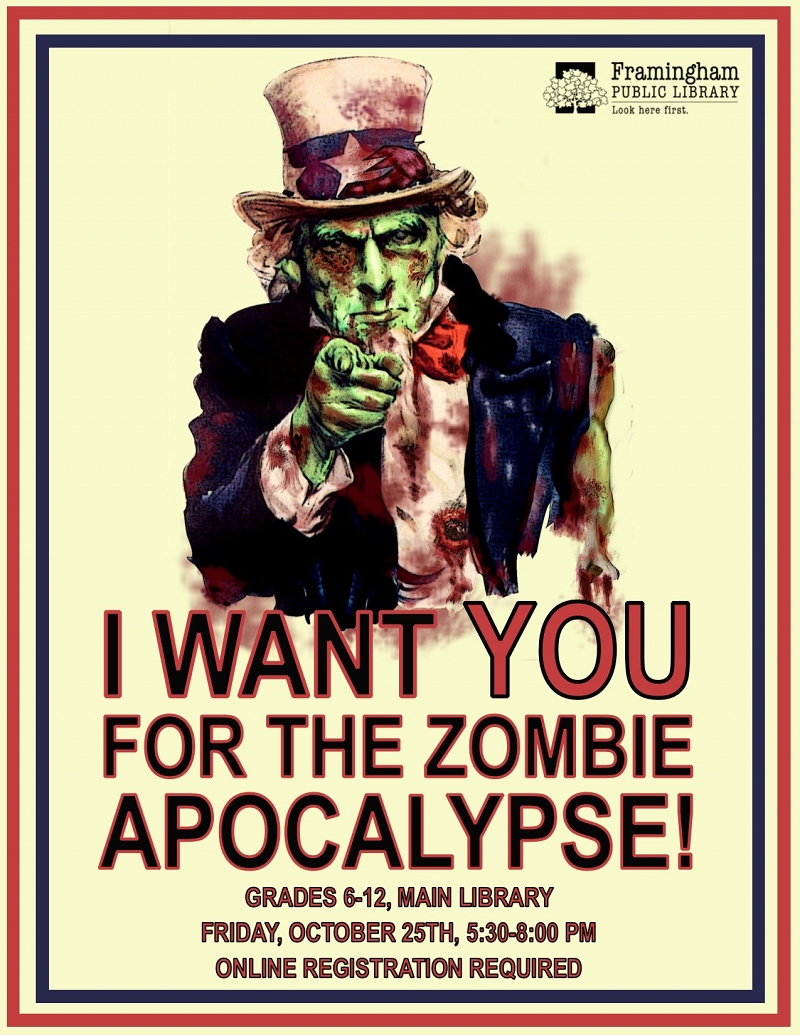 It's back!! Can you survive the annual zombie invasion of Framingham? It's up to all of you to find the tools to defeat them and survive.
REGISTRATION FOR THIS PROGRAM IS REQUIRED. If you would like to register, fill out the form at the bottom of the page. When doing so, please put the grade of the person/people attending in the "Message" box, as well as the names of any additional registrants.
Grades 6-12