Spark Lab Makerspace

Upcoming Events
Click events for more information.
Adults (Teens if there is space): Main Library
Children and Young Adults: Main Library
Women in STEAM Events at Christa McAuliffe Branch Library
Create with...
Japanese paper marbling (suminagashi)
3D art using a 3Doodler
Digital copies of your photos, old movies, negatives, vinyl records and VHS tapes
Customizable jewelry
Fiber arts using a multi-craft weaving loom
Textiles using sewing machines, electronic quilt kit and light up textile projects
4D Art using tripods, Klutz Legos and a lighting kit with green screen and soft lights
Engineering projects including Droid kits, moveable Lego board, soldering equipment and more
Technology including a STEAM kit, video game kit, Vex IQ and squishy circuits
Additional projects include printmaking, bookbinding, pastels and paints, modeling clay, stained glass kits, graphics drawing tablet, engraver, vinyl cutter, laminating, Go Pro Hero 7 and much, much more.
________________________________________________________________________________
Sew, knit, or felt something beautiful with our sewing machine and materials.

Use your imagination and create fun and useful objects with a 3D printer.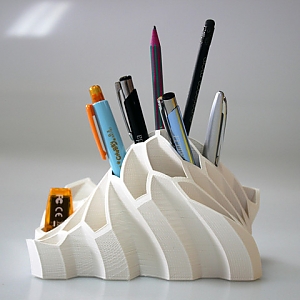 Make electronic objects like motors and radios, or make a robot or software.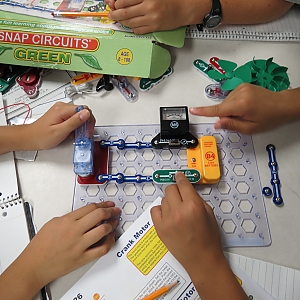 Use tools and building materials and get crafty with a variety of art supplies.