Minecraft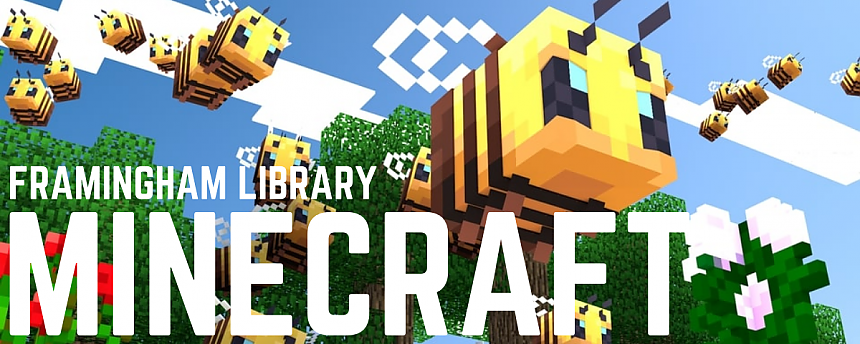 The time of the Framingham Minecraft server is here! If you meet the following criteria, you qualify to join in on the fun!
In 4th-12th grades
Framingham resident
Have permission from Parent/Guardian
Have a valid Framingham Library Card (it MUST have a Framingham address)
Have their own Minecraft account to play from home

Both Java and Bedrock accounts are now able to access the server!!
To join the server, please fill out one of the registration forms linked below. If you chose the PDF, please either bring it back in to the library, or email it back to the teen librarian at jgarrigan@minlib.net.
PDF of application - PDF Link
Online application - https://bit.ly/Framingham-Minecraft
Once you fill out and return the registration form and we verify your library card, we'll grant your Minecraft Username access to the server and email you directions on how to log in. This may take a few days, so be patient with us.

This program is supported in part by a grant from the Framingham Cultural Council, a local agency which is supported by the Mass Cultural Council, a state agency.