Hotlines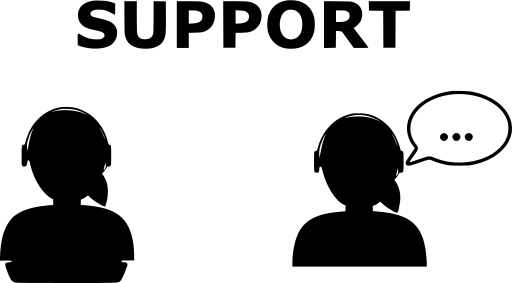 We are all affected by the COVID-19 pandemic in various ways. Below are numbers to call if you simply need to talk to someone or get help during a crisis. Several of these hotlines operate seven days a week, 24 hours a day.
IF YOU ARE EXPERIENCING AN EMERGENCY, PLEASE CALL 911.
General
City of Framingham Information Line: 508-532-5411. Effective Tuesday, May 26, the Informational Line replaces the Emergency Operations Center (EOC).

Like the EOC, residents will be able to get answers related to Framingham COVID-19, food resources, testing sites, and ways to slow the spread of the virus, such as social distancing and hygiene.

This line is staffed Monday-Friday 8:30 a.m.-3:30 p.m. When the Informational Line is not staffed (after 3:30 p.m. on weekdays and over the weekend), residents will receive a detailed message with information about City functions and where they can find additional information, as well as a request to leave their name, phone number and question. All messages will be returned the next business day.

Massachusetts 211 is a referral hotline you call to find assistance from all kinds of social service agencies - food banks, health, financial, elder and child care, mental health, housing, domestic violence, and much more. See the Massachusetts 211 HelpSteps webpage for a complete listing of social services. Just call 2-1-1, 24 hours a day, 7 days a week.
Food Insecurity
The City of Framingham provides a hotline for those experiencing an extreme food emergency: (508) 532-5479. Please look at the Food Emergency webpage to see if you qualify.
Project Bread Food Source Hotline is a comprehensive information and referral service for people facing hunger. They can also help you apply for SNAP benefits. Call 1(800) 645-8333, TTY: 1 (800) 377-1292 Monday-Friday 8:00am –7:00pm, Saturday 10:00am – 2:00pm
Mental Health Crisis
Advocates Psychiatric Emergency Services. Available if you are experiencing a mental health or emotional crisis. Please call 1-800-640-5432, 24 hours a day, 7 days a week.
Behavioral Health Partners of MetroWest. If you are looking for a mental health or substance use provider, call the MetroWest Referral Line at 1-844-528-6800, Monday-Friday for a free consultation with a care coordinator who can connect you to the appropriate service based on your needs. Behavioral Health Partners of MetroWest is a collaboration of four partner agencies, including: Advocates, South Middlesex Opportunity Council (SMOC), Spectrum Health Systems, Wayside Youth & Family Support Network.
Call2Talk Emotional Support Line. A program run by Mass 2-1-1 for mental health, emotional support, suicide prevention. Call (508) 532-2255 or text C2T to 741741 Crisis Text Line: Text HOME to 741741 Provides free, 24/7 support for those in crisis. Text to chat with a trained crisis counselor.

Disaster Distress from SAMHSA, for help during natural or man-made disasters: 1(800) 985-5990 or text TalkWithUs to 66746.

Interface Counseling Referral Helpline: 1(888) 244-6843
Domestic Violence and Sexual Assault
Voices Against Violence (SMOC) 300 Howard St. Framingham. Provides free and confidential services to victims and survivors of sexual and domestic violence. Call their 24-Hour Hotline 1-800-593-1125 or (508) 626-8686 (TTY-friendly)
National Domestic Violence Hotline: 1 (800) 799-SAFE (7233)
National Sexual Assault Hotline: 1(800) 656-HOPE (4673)
SafeLink Casa Myrna for domestic violence help: 1(877) 785-2020
LGBTQ
The Trevor Project Lifeline: 866-488-7386 or www.thetrevorproject.org. 24/7 suicide prevention & support line for LGBTQ & GNC youth. The Trevor Project Lifeline offers phone calls with trained counselors, while Trevortext connects by text with a specialist. If you need someone just to chat with Trevor Chat is free and confidential. TrevorSpace is an online forum and social network for LGBTQ+ youth and their allies under 25.
The Trans Lifeline: 877-565-8860 or www.translifeline.org - The Trans Lifeline offers direct emotional and financial support to trans people in crisis - for the trans community, by the trans community.
Crisis Text Line: Text HOME to 741741. 24/7 access to trained counselors for any crisis. It's not LGBTQ-specific, but 40% of texters identify that way.
Parents
Parental Stress Hotline: 1(800) 632-8188
Poisoning
Poison Control Center Tel: 1-800-222-1222. A free, confidential service run by the Department of Public Health. Call this number first if someone eats or drinks anything that might be poison. It is important to have information about the substance or medication ready. The hotline operators have access to interpreters in many different languages.
Seniors
Elder Protective Services: 1(800) 922-2275
Substance Use Disorder
JRI Program RISE. Works to reduce unintentional overdoses involving opioids through harm reduction services and access to naloxone. Call (508) 935-2960, Monday through Friday. Location: 1 Grant Street, Framingham, MA
Massachusetts Substance Use Helpline: 1(800) 327-5050
SAMHSA Mental Health Treatment Referral Helpline: 1(800) 662-HELP (4357)
Suicide
National Suicide Prevention Hotline: 1(800) 273-TALK (8255)
Samaritans. Do you feel suicidal, lonely, or depressed? Want to talk? Call or Text 1(877) 870-HOPE (4673)
LOSSteam MetroWest. A volunteer crisis support team of suicide survivors who are available 24/7 and will come to the scene of a suicide to provide emotional support and resources. Call (508) 277-1340 or email: bbrunzell@me.com
Veterans
Veterans Crisis: 1 (800) 273-8255 and Press 1 or text message 838255
Youth
Wayside Mobile Crisis Intervention. Available for children experiencing a mental health or emotional crisis. Please call (508) 872-3333 to speak to a Wayside clinician, available 24 hours a day, 7 days a week.