Parenting Resources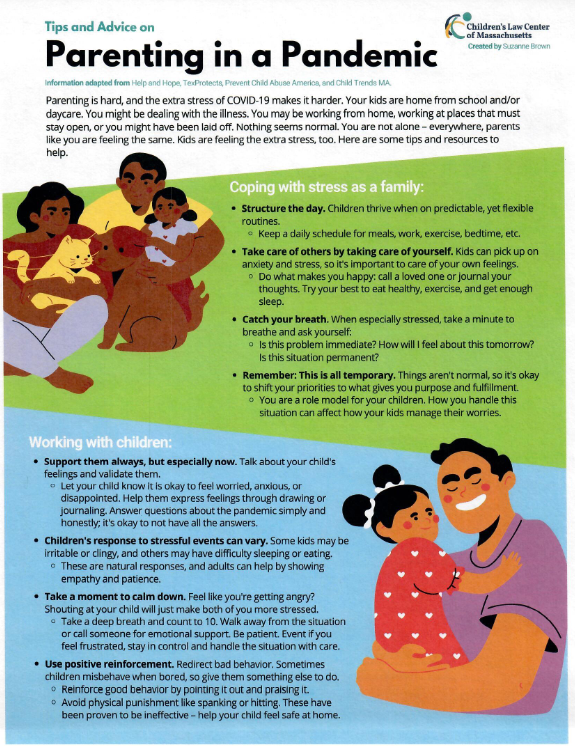 Click/tap the image for tips and advice on parenting during the COVID-19 pandemic. Information in English and Spanish.
Scroll down for more resources.
Hotlines
Healing Abuse Working for Change (HAWC). Domestic violence hotlines, emergency shelter, and counseling. 24/7 hotline. 800-547-1649.
Parents Helping Parents Parental Stress Line 1-800-632-8188.
Massachusetts 211 is a referral hotline you call to find assistance from all kinds of social service agencies - food banks, health, financial, elder and child care, mental health, housing, domestic violence, and much more. Just call 2-1-1, 24/7.
Local Support Groups
General Parenting Resources
For Parents of Children with Disabilities
Homework Help/Tutoring
The Homework Center at Framingham Public Library. With over 50 tutors proficient in all subjects taught in the Framingham Public schools, the Homework Center provides FREE individualized tutoring, school project help, guided research and crafting assistance in project creation, SAT, ACT, subject test tutoring, and more. Contact Judy Gatlin at jgatlin@minlib.net.
Reading Recommendations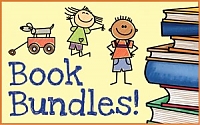 Book Bundles. Fill out a form, and our Children's Librarians will assemble a bundle of books tailored to your child's interests.
Chat online with a Children's Librarian Monday, Wednesday, and Friday 3-5pm.