Teen Tech Time: Electronic Music Production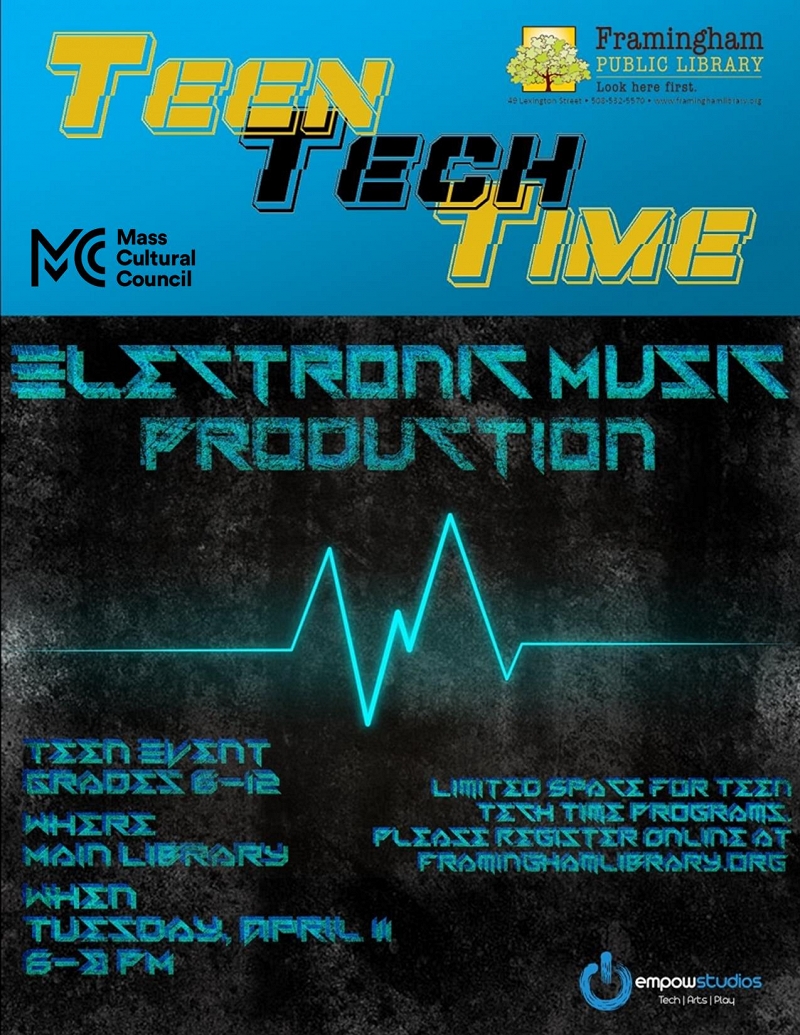 Teen Tech Time is a new program that will run during the spring and fall of 2017. The Framingham Public Library will be teaming up with Empow Studios to provide a series of STEAM programs focusing on programming, tech design, animation, robotics and more!
All of the music you hear today on the radio or in the movies need electronic components. Whether or not you've played an instrument before, this class will introduce you to becoming the audio engineer. Lead by an expert teacher, students will work with a digital audio workstation using loops, samples, virtual instruments, and MIDI controllers, as their compositions start to come to life. After students lay down their individual tracks, they'll learn about mixing techniques including equalizers, panning, and filters, to augment their sounds and finalize their tunes.
Space is limited, so sign up by filling out the form below, or emailing our teen librarian John Garrigan at jgarrigan@minlib.net. Please put the grade of the person attending in the message box.