Book Groups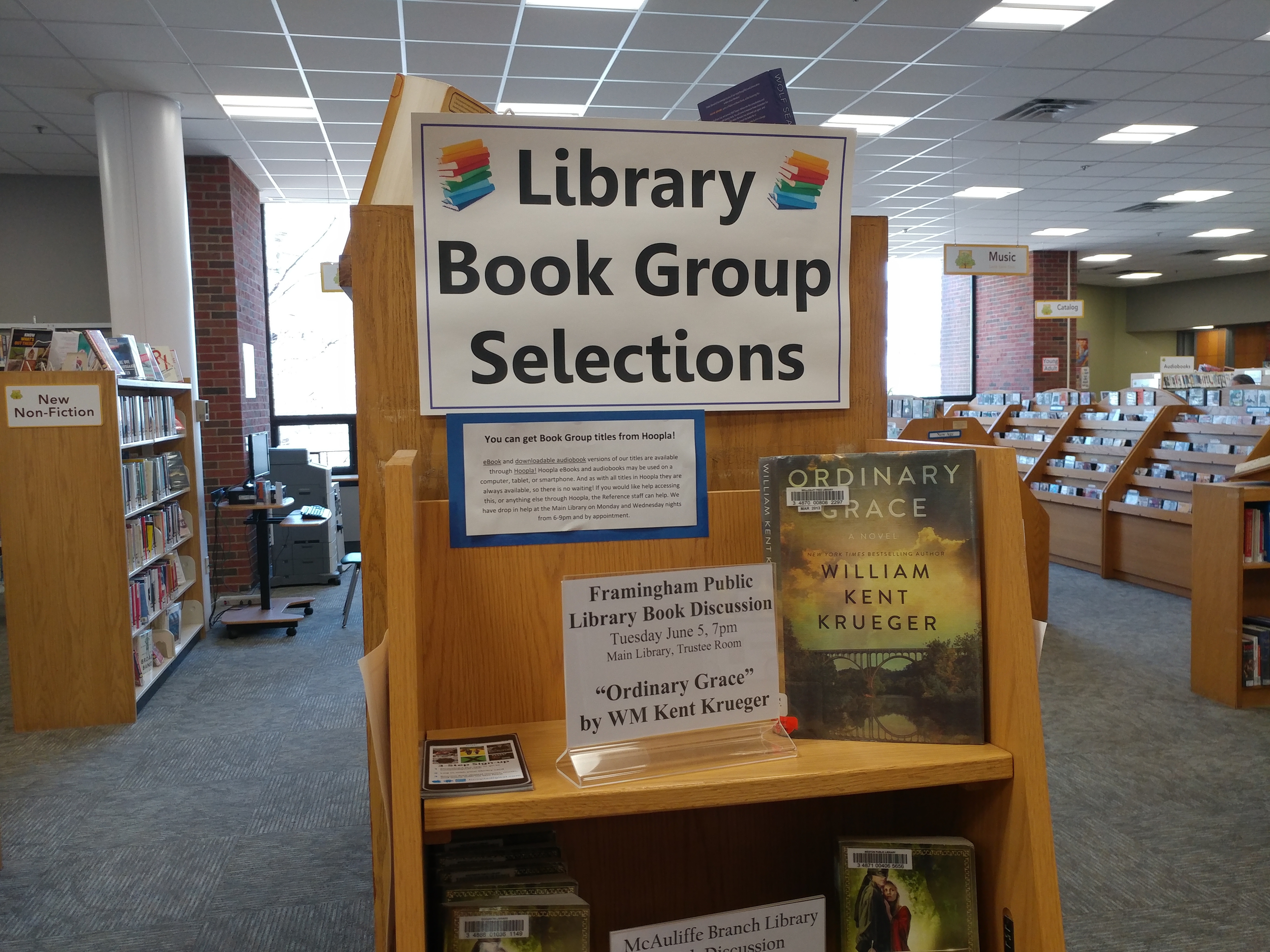 Book groups are informal, fun, and available to attend on a drop in basis. We make every effort to select books that are readily available in the Minuteman Library Network so we can order several copies. Look for book group displays at both Libraries!
The Main Library Book Group meets the first Tuesday of the month. Books chosen are generally literary fiction or narrative non-fiction. The discussion is facilitated by participants who take turns leading the group.
Attend the Mindfulness Book Group for a discussion of books that explore mindfulness, meditation, and the cultivation of inner peace. Discussions are followed by a group meditation session.
The Sci-Fi Book Group reads and discusses both classic and contemporary science fiction covering subgenres such as speculative fiction, alternate history, apocalyptic, hard and soft. Meetings take place the second Wednesday of the month, from 7-8pm. Occasionally we pair a movie with the book on which it is based.
The Christa McAuliffe Branch Book Discussion Group is an informal group that meets to discuss a wide variety of fiction and nonfiction, both contemporary and classic literature. You can join us at any time to discuss one particular book, or to become a regular member.