Art and Craft Equipment
Main Library Arts and Craft Equipment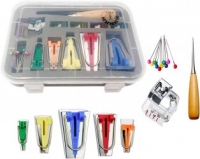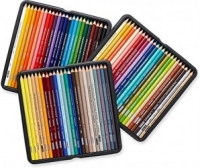 Try your hand at crochet, we've got everything but the yarn!
Includes:
17 crochet hooks in varying sizes, a tape measure, 3 cable needles (short straight needle with a bend in the middle), 2 stitch holders (large safety pins), 6 plastic tapestry needles, compact scissors, ruler; stitch counter, 2 small pink stoppers, 2 large green stoppers, 10 plastic locking stitch markers, 10 small metal locking stitch markers, 5 large green split ring stitch markers, and 5 small pink split ring stitch markers.
Check Availability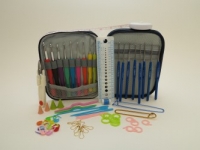 An adjustable dress form.
Includes: size small dress form, metal base, hem level gauge, instructions, measuring range, bust 33"-39", Hips 36"-42.
Check Availability

100 Caliart dual tip markers with a wide chisel tip and a fine point tip. They're alcohol-based, permanent, and smudge-proof.
Check Availability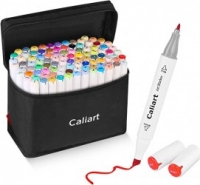 A 23 inch hoop and a 14.25 inch hoop. Perfect for embroidery or cross stitching!
Check Availability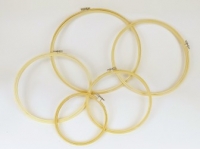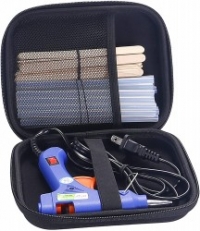 An alternative to knitting needles. Includes four circular looms in small, medium, large, and extra large sizes, a plastic tapestry needle, and a yarn hook.
Check Availability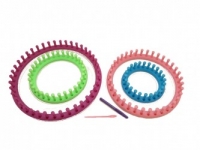 This set of needles is perfect for people who want to try knitting for the first time or experienced knitters who need to use a couple of different sizes.
Includes 9mm needles, 7 mm needles, 10mm needles, and 12mm needles.
Check Availability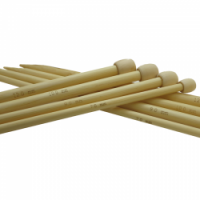 This device superimposes an image of your subject onto paper for tracing.
Check Availability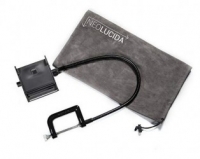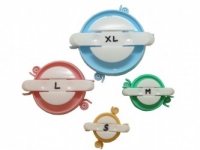 A large structure that holds all of the quilt parts in place while you're working on it.
Check Availability
Why sew by hand when you can get help from a Brother! This sewing machine will help you sew those cushions for your couch or a new spring outfit.
Includes:
Sewing machine, cover, foot pedal with attached cord, power cord, zigzag foot (on machine), buttonhole foot, overcasting foot, monogramming foot, zipper foot, blind stitch foot, button fitting foot, seam ripper, 4 bobbins (1 in machine), needle set with 4 universal, 4 ball point, and 5 heavy duty, twin needles, cleaning brush, disc shaped screwdriver, extra spool pin, walking foot, quilting foot, quilting guide, eyelet punch, wide table, instruction manual, and quick start guide.
Check Availability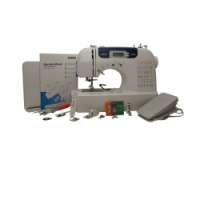 A kit of sketching tools to experiment with! Includes:
Includes: 6 graphite pencils, 8 pens, 3 charcoal pencils + white charcoal pencil, tortillons, rubber eraser, kneaded eraser, sanding block, red plastic sharpener, metal sharpener, a guide, and a carry case.
Check Availability